Success Story
Developing an online alcohol marketplace for a Singapore based startup

BarzOnTap is a Singapore based F&B e-commerce startup that aims to provide easy access to alcoholic beverages by bringing merchants and buyers together on an online platform. The startup offers a cloud-based platform to its consumers to browse through a wide range of alcoholic drinks, reserve them, and then redeem them at partner bars or restaurants, offline.
50%

reduction in development cost

30%

savings in the IT operations cost

1000+

merchants registered
At the time of the inception of the project, BarzOnTap's vision was to develop a digital alternative to the traditionally brick & mortar alcohol business. They wanted to develop a technologically advanced marketplace that could allow merchants to register themselves, showcase their products and allow buyers to seamlessly purchase alcoholic beverages from the merchant of their choice.
Hence they were on a hunt to look out for a suitable technology partner who could not only help them transform their vision into a market fit product but also help them strategize, suggest relevant technology stack, optimize cloud costs, build an architecture, reduce the time-to-market, and cater to other aspects of product development. The key requirements were to:
Conceptualize, design, and develop a mobile and web-based solution that could allow merchants to register themselves and allow buyers to purchase alcoholic beverages.
Build custom algorithms for effective matching based on location, beverage type, and other parameters according to the user's profile.
Build functionality for enabling regular marketing and promotional offers on the app and website through banners, QR codes, real-time offers etc.
Provide support and maintenance service for the application by guarding it against security threats and data loss with continuous server management, OS versions update, application licenses check, and performance control, etc.
Team Daffodil, on understanding the app requirements proposed a development roadmap to BarzOnTap which included a recommendation for the technology stack, a cloud architecture, essential security factors, third-party integrations, development practices for faster time-to-market, and some of the must-haves to give an edge to their one-of-a-kind app idea.
During the inception of the project, team Daffodil received a product design shared by the client. The development was initiated with a web app (merchant, super admin) and a mobile app (users, merchants) using Node, Angular, and React Native as core technologies.
At first, an MVP was created to test the market acceptance of the product. The business analysts examined the product's essential features that could help in testing the product's market fit.
Team Daffodil created a cloud architecture using AWS services. A microservices architecture with four prime services having libraries, modules, components by AWS was created to lay down the basis for development. Following this, four different apps were developed that automated the entire cycle of purchasing alcohol from cloud bar to restaurants/bars offline. The four apps include: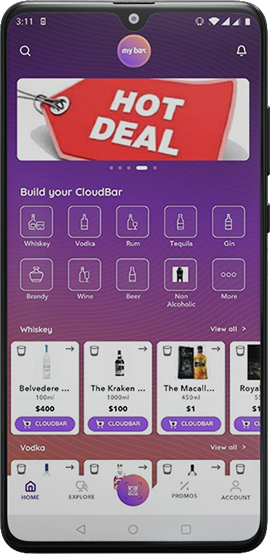 A mobile app was developed that enables the users to search for the alcohol of their choice, search for restaurants within the vicinity, browse through their menu, and build their cloud bar. The same app allows the users to scan the QR codes and check in the restaurants for redeeming their alcohol, purchased from the cloud bar.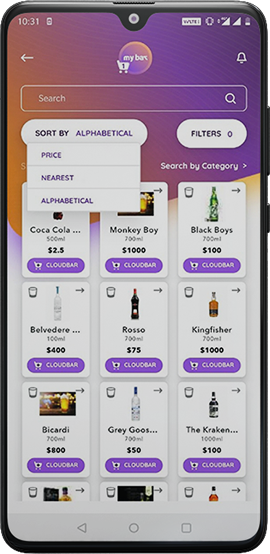 A tablet app was developed for the merchants that was built to help them to manage their profile, review orders, send notifications to customers, manage menu inventory, accept or reject orders, etc.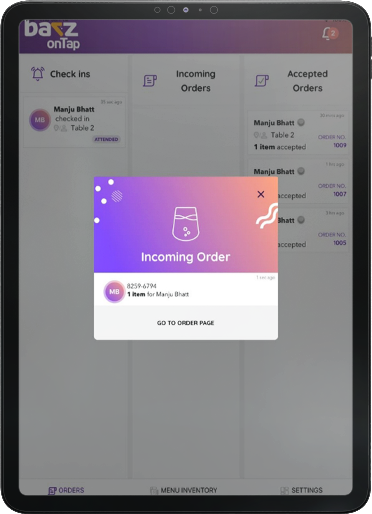 A web app was developed for merchants was developed that has two user roles: chain admin and branch admin.
The chain admin can make changes in the menu for all their bars, can create a master menu for direct ordering, print QR codes, edit chain/branch profile, view & export report, create & manage promos, edit home screen, etc.
The branch admin can make menu changes in their own bar, select menu time from the master menu (created by chain menu), check reports, etc.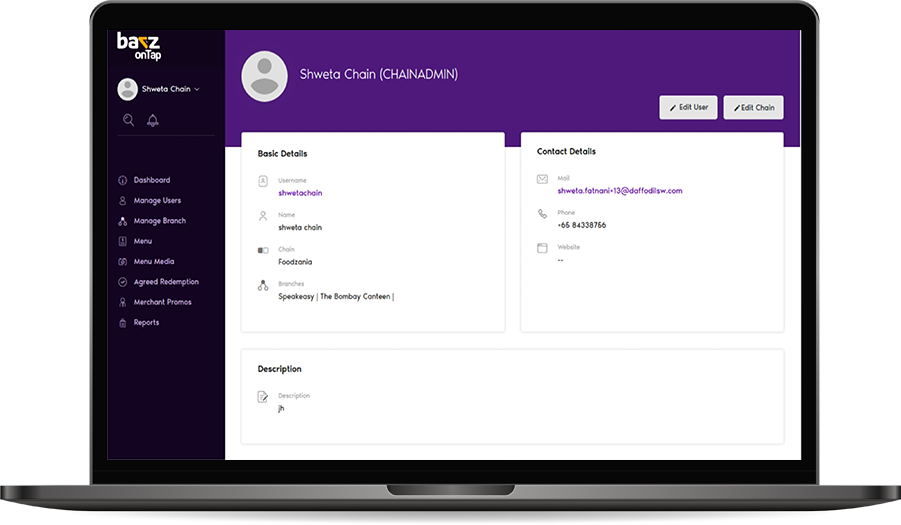 A web admin portal was developed that creates all accounts and set permissions for them, manage merchants, view growth rate, check out branch admin & chain admin details, update all costs & pricings, manage home page of users app, creates liquor master list, approve promotions created by merchants, decides the percentage of income that should go to bars/restaurants, etc.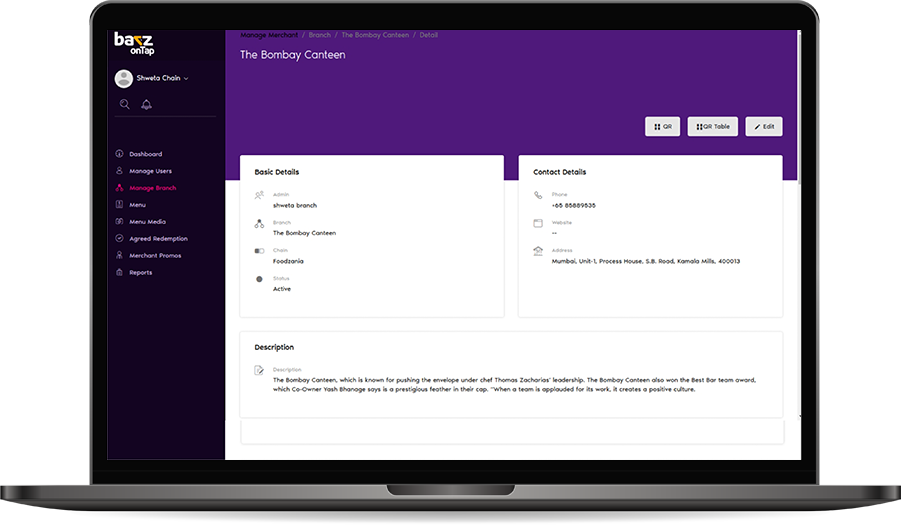 In all four apps, several security measures were taken at the architectural level, which included a restricted DB network, hiding server IP behind floating IP, separating each layer from the other to maintain unauthorized access of resource servers. Apart from this, the application was tested for various OWASP vulnerabilities.
Moreover, the application's performance response time was another important factor. To keep it consistent, lazy loading of components on each page was done apart from the API optimization approach.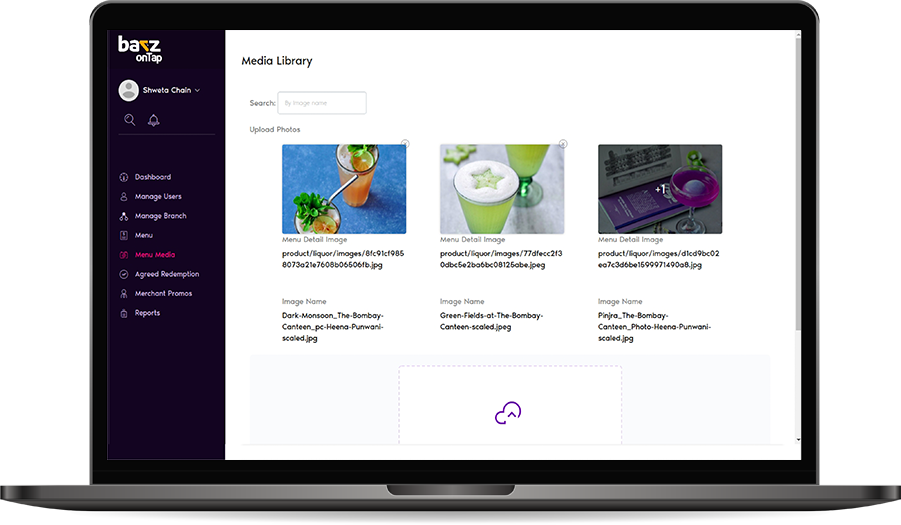 The Impact
BarzOnTap was able to launch the app in a timely manner as Daffodil ensured that the deliverables were delivered within the timelines. The cloud architecture designed by team Daffodil helped BarzOnTap to save 50% of the development cost with the CloudOps team continuously optimizing the resources on the cloud. Using AWS services a microservices architecture with four prime services having libraries, modules, were created which resulted in 30% savings in the IT operations cost. Within a few months of its launch, the app was well-received by the customers and around 1000+ merchants registered and started to use the platform. Team Daffodil's on-time delivery, consultations, and quick problem-solving made the project a success not only for business owners but consumers as well.
50%

reduction in development cost

30%

savings in the IT operations cost

1000+

merchants registered
Read Related Case Studies
Sign up for a 30 min no-obligation strategic session with us
Let us understand your business objectives, set up initial milestones, and plan your software project.
At the end of this 30 min session, walk out with:
Validation of your project idea/ scope of your project
Actionable insights on which technology would suit your requirements
Industry specific best practices that can be applied to your project
Implementation and engagement plan of action
Ballpark estimate and time-frame for development