Game Development Company
Enabling you to provide a highly interactive, addictive and engaging gaming experience to your users through cutting-edge technologies, features and user experience
Enabling innovators and disruptors to:
Validate concepts and ideas
Validate concepts and transform ideas into concrete requirements with our exclusive Discover & Frame workshop. Our data-driven proof of concept approach enables you to pursue ideas that have real business value and can generate profitable revenue.
Transform gaming ideas into reality
Bring your most complex gaming application idea to life with our comprehensive gaming application development services. Having built more than 20 gaming applications for a varied set of domains, Daffodil is in a unique position to bring ideas from the whiteboard into the market through UI/UX design, programming, testing, and product sustainability.
Innovate & stay ahead of the curve
Our R&D labs continuously experiment with the latest technologies, design patterns and development methodologies to constantly push the boundaries of what's possible with technology. Our research provides you with a strategic advantage for challenges that require breakthrough solutions.
State-of-the-art technologies to develop engaging games for a wide array of domains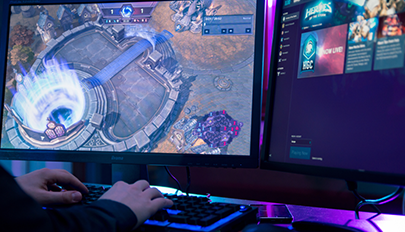 Animation, Rendering, Modelling & Coding Technologies
Unity 2D
Cocos 2D
WebGL
OpenGL
Javascript
HTML5
C++
Flash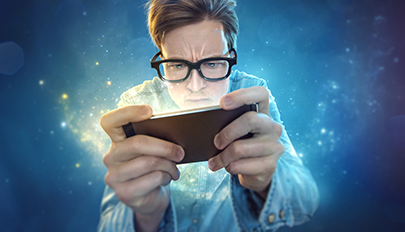 Game Development Services for a wide array of domains
Action Games
Education & Learning Games
Role Playing Games (RPGs)
Casino Games
Racing Games
Shooting Games
Adventure Games
Card Games
Strategy Games
Board Games
Trivia Games
Arcade Games
Why Daffodil Software?
Meaningful Difference, Real Value
Recognized by Leading Analysts:
Daffodil's software development capabilities are recognized in reports of leading research analysts
Featured as Aspirants in Software Product Engineering Services PEAK Matrix® Assessment 2021 by Everest Group
Emerging Niche Player under ER&D services, S&M service providers, Artificial Intelligence, digital engineering services, consumer software by Zinnov Zones in 2020
Emerging Niche Player under the 'Overall ER&D Zones.' by Zinnov in 2019
Company to Watch in AI in public sector by Frost & Sullivan
Dedicated Practices & Consulting Approach:
Uncover the right tech for your toughest business problems through our team of seasoned subject matter experts and technologists. Dedicated practice heads for:
AI Solutions
Mobility
Robotic Process Automation
Open Source Technologies
QA & Testing Automation
DevOps
Microsoft Technologies
Strong Associations and Partnerships:
Partnerships with leading technology providers to provide our clients with latest technology updates at a faster pace and optimized costs
Amazon Partner Network
Google Cloud Partner
Microsoft Silver- Application Development Partner
PubNub Partner
UIPath Partner
Global Team and Mature Processes:
Diverse workforce located throughout the world with world-class and integrated processes
1000+ technologists
20 years of organizational experience
CMMI Level 3 accredited
ISO 27001:2013, ISO 9001:2015, and ISO 20000 Certified
Offices in USA, India and UAE
Get in Touch
Sign up for a 30 min no-obligation strategic session with us
Let us understand your business objectives, set up initial milestones, and plan your software project.
At the end of this 30 min session, walk out with:
Validation of your project idea/ scope of your project
Actionable insights on which technology would suit your requirements
Industry specific best practices that can be applied to your project
Implementation and engagement plan of action
Ballpark estimate and time-frame for development