Success Story
Developing custom Salesforce automation workflows for a US-based health-tech company

Stella is a global group of medical doctors, psychologists, and nurse practitioners that offers trusted treatment to help relieve symptoms of emotional trauma and mental health challenges. The health-tech firm is dedicated to providing research-backed treatments for stress, anxiety, PTSD, and depression.
The Salesforce platform is known for its exceptional business automation capabilities. Leveraging this advantage, Stella had a patient lead management platform built on Salesforce. It enabled Stella to track patient schedules, problems, and treatment. This Salesforce solution also helps team Stella to track the business pipeline – annual sales, revenue, ROI, etc.
As Stella's user base grew, it had the requirement of optimizing the user experience on the Salesforce platform. This could be achieved by customizing the Salesforce Flows to enable businesses to automate processes by building applications called Flows. These Flows help to collect, update, edit, and create Salesforce information and then make it available to the right users or systems.
To create custom Salesforce Flows, Stella was seeking out a technology partner that has seasoned experts and professionals for Salesforce development and customization.
Stella chose Daffodil Software owing to its proficiency in the domain, backed by a Salesforce partnership. They collaborated with team Daffodil for the following key requirements: 
Manage Salesforce integrations with Dr. Chrono, a third-party EHR solution
Optimize user experience with automated flows in the Salesforce platform
Provide experienced Salesforce professionals to eliminate the skill gap of their in-house team
Team Daffodil started by gathering the requirements for custom flow development for Salesforce. After analyzing the business requirements, existing solution, technology stack, and integrations, the following solutions were provided to the mental care provider:
Created connected experiences for patients to track their treatment journey:
Our team created a flow automation process for a follow-up cycle post-treatment. The five-year-long follow-up process that's initiated and maintained through a set of activities over email is automated in Salesforce.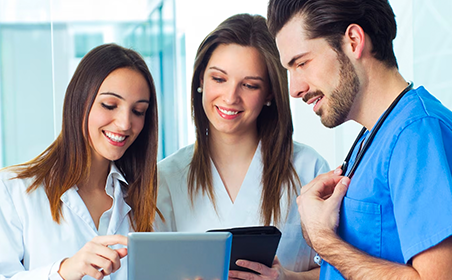 Created bidirectional communication between Salesforce and third-party EHR platforms
For unified visibility and interoperability of the patient data, the Salesforce CRM was integrated with Dr. Chrono EHR. This integration gives physicians easy access to the patient information – personal details, treatment & its impact, consultation schedule, etc.
Automated lead management by tracking its stage and updating it.
For managing leads and opportunities within the CRM portal, an automated system was created. For example, an inactive opportunity for more than 30 days is marked closed & lost after 30 days.
Likewise, automation is brought into several business processes that optimize the overall experience for admins. By automating complex business solutions, the healthcare provider is able to focus on their core competencies and innovate for better mental care.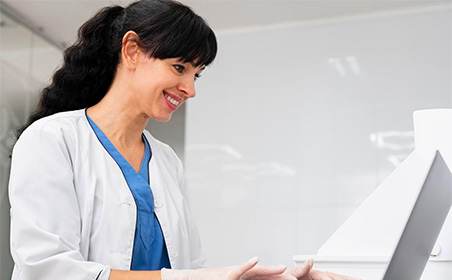 The Impact
With Salesforce automation, Stella has simplified complex admin tasks, improving the overall efficiency of the patient and lead management cycle. By creating connected customer experiences, the mental healthcare provider has been able to make the treatment cycle more efficient, trackable, and output-driven. Also, following the retirement of Salesforce Workflow Rules & Process Builder, team Daffodil is migrating the tasks into Flow Automation. This will help Stella to continue with the new automation format while ensuring the existing processes & their data remains intact.
Read Related Case Studies
Get in Touch
Sign up for a 30 min no-obligation strategic session with us
Let us understand your business objectives, set up initial milestones, and plan your software project.
At the end of this 30 min session, walk out with:
Validation of your project idea/ scope of your project
Actionable insights on which technology would suit your requirements
Industry specific best practices that can be applied to your project
Implementation and engagement plan of action
Ballpark estimate and time-frame for development