Software Consulting
Services
Helping organizations find flexible, scalable, and cost-effective technology solutions which are in line with their business goals and IT strategy
Enabling CIOs and IT Leaders to
Embrace Emerging Technologies
Leverage the power of emerging technologies such as AI, Machine Learning, Voice User Interfaces etc. with mature organizational processes, to develop cutting edge software solutions
Choose the Right Technology Fit
Helping validate concepts and create project roadmaps consisting of the best-suited, requirement based technology stack. Converting vague ideas into concrete plans with the help of seasoned experts.
Improve Software Performance
Identifying, experience and workflow gaps that can hinder your enterprise efficiency and then addressing the issues that cause those gaps.
Boost User Experience
Providing advisory services on innovative technologies such as Artificial Intelligence, Voice User Interface, Robotic Process Automation, etc. and identification of the appropriate tech for your solution.
Keep software systems secure
Ensure proper safety, confidentiality, and data integrity of your solutions through software audits, upgrading security systems and eliminating vulnerabilities.
Our Software Consulting Services Include

Application Concept Development
Meticulous analysis of industry trends, accumulation of end user's feedback, effective prototyping, and concept development for your application to create a solid base for your project.

Requirement Analysis
Create clear, logically drafted requirement specification with the help of models, use-case diagrams, feasibility analysis, and other such tools to provide you a reliable product development roadmap.

Architecture Consulting
Develop robust and exponentially scalable applications with our expertise in orchestrating high-end software architecture that speed up implementation and improve resilience.

Technology Consulting
Enabling you choose the right tech stack for software basis the functional requirements, market needs and user behavior.

UI/UX Consulting
Design intuitive and usable UI/UX software solutions through user research, customer journey mapping, user stories, sketching and wire-framing etc.
Gain a competitive edge for your business through: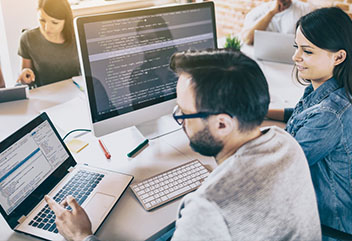 Product Engineering
Realize your vision with a tailored software, delivered on-time and within your budget
Build my product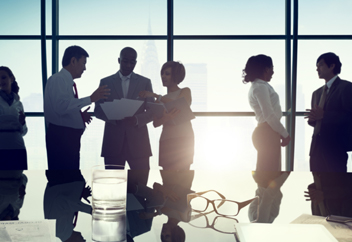 Get in Touch
Sign up for a 30 min no-obligation strategic session with us
Let us understand your business objectives, set up initial milestones, and plan your software project.
At the end of this 30 min session, walk out with:
Validation of your project idea/ scope of your project
Actionable insights on which technology would suit your requirements
Industry specific best practices that can be applied to your project
Implementation and engagement plan of action
Ballpark estimate and time-frame for development