Internet of Things (IoT)
Development Services
Enabling businesses to reduce the complexity of IoT solutions and generate data-driven intelligence from connected things, people, and devices
Enabling disruptors to
Validate IoT product ideas
Our exclusive Discover & Frame workshop enables you to validate IoT concepts and transform ideas into concrete requirements. The data-driven proof of concept enables you to pursue ideas that have real business value and can generate profitable revenue.
Transform product vision to reality
Bring your most complex IoT solution to life with our full-cycle IoT development services. Having built more than 20 IoT solutions that collect data from a varied set of sensors and devices, and enable contextual real-time actions, Daffodil is in a unique position to bring viable ideas from the whiteboard into the market.
Streamline operations
Unify your core business operations across various locations through custom IoT solutions enabled through devices such as beacons, RFID sensors, GPS devices etc.
Turn data into insights
Develop custom software solutions to handle structured or unstructured data to identify and develop new business opportunities. We help you discover, interpret and communicate relevant and useful patterns in data and get rich visualization of the resulting insights and reports.
Our IoT Software Development Services

IoT Strategy & Advisory
Get expert consultation around defining the problem statement along with recommendations on solution blueprint. Ensure effective and quick solution advisory for your IoT based needs emphasizing on the best industry practices.

IoT Application Development
End to end conceptualization, proof-of-concept, designing, development and cloud deployment of IoT based solutions. Integrate Business Intelligence software with your IoT based applications to generate actionable insights.

Intralogistics Solutions
Custom intralogistics and asset tracking IoT solutions specific to your logistic needs, business needs, employee processes and assets. Reduce risk, improve ROI, and generate new revenue models through robust and inter-connected IoT devices that enable you to track your equipment or vehicles in real time.

Wearable Technology
Develop embedded software for different wearable-optimized IoT devices and wearable tech trends being utilized in various industries such as healthcare, retail, hospitality, etc. Our expertise in development ensures the seamless integration of wearable devices with other IoT devices.
System Integration
Seamless integration of various IoT enabled devices with business management software, ERP, CRM, SMS and email clients, etc. Make data-backed decisions with real-time data flow and intuitive data visualization techniques.

IoT Solution Testing
Rigorous testing of IoT devices and software to test conformance with standards, interoperability, security, and load management, etc. Ensure a flawless experience through IoT Application Development Solutions creating robust and bug-free IoT applications.
Gain a competitive edge for your business through: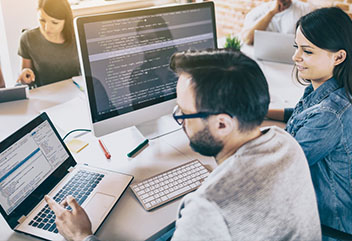 Product Engineering
Realize your vision with a tailored software, delivered on-time and within your budget
Build my product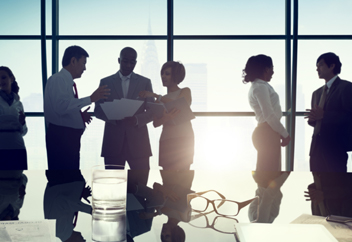 Get in Touch
Sign up for a 30 min no-obligation strategic session with us
Let us understand your business objectives, set up initial milestones, and plan your software project.
At the end of this 30 min session, walk out with:
Validation of your project idea/ scope of your project
Actionable insights on which technology would suit your requirements
Industry specific best practices that can be applied to your project
Implementation and engagement plan of action
Ballpark estimate and time-frame for development