OTT App Development
Comprehensive suite of services to help you manage, deliver and monetize your OTT content by providing an omnichannel experience to your viewers across devices such as web, mobile, smart TV, and other media streaming devices.
We help you:
Validate product ideas
Validate concepts and transform ideas into concrete requirements with our exclusive Discover & Frame workshop. Our data-driven proof of concept approach enables you to pursue ideas that have real business value and can generate profitable revenue.
Transform app vision into reality
Bring your most complex OTT application idea to life with our full-cycle software engineering services. Having built more than 1000 software solutions for a varied set of industries, Daffodil is in a unique position to bring ideas from the whiteboard into the market through UI/UX design, programming, testing, system integration, and product sustainability.
Provide omnichannel experience across devices
Deliver videos in hassle-free manner across devices by incorporating technologies such as caching, Adaptive Bitrate Streaming (ABS) etc. that automatically shifts bandwidth to higher/lower levels according to the users' bandwidth availability, device, and network conditions in real time. They also enable low latency streaming capabilities and zero buffering using less streaming resources.
Seamlessly deliver content to your users
Provide an immersive user experience by delivering high-quality videos (live and on-demand) to web-connected devices in a seamless way by integrating Content Delivery Network (CDN) solutions such as Amazon CloudFront, Google CDN, Rackspace and more.
Turn data into insights
We help you discover, interpret and communicate relevant and useful patterns in your data and get rich visualizations of the resulting insights and reports. Develop custom dashboards to handle structured or unstructured data to identify new business opportunities.
Innovate & stay ahead of the curve
Our R&D labs continuously experiment with the latest technologies, design patterns and development methodologies to constantly push the boundaries of what's possible with technology. Our research provides you with a strategic advantage for challenges that require breakthrough solutions.
Our OTT App Development Services Include:

Smart TV App Development
Develop intuitive Smart TV applications for various platforms, resolutions and viewing environments. We provide application design, development, testing and maintenance services for a varied set of app segments such as entertainment, media, gaming, food, utility, e-learning platforms, chatting, and TV interaction apps.
Know more

Roku TV App Development
Build intuitive Roku TV apps for its different forms and product variants such as Roku Express, Roku Express Plus, Roku Premiere, Premiere Plus, Roku Ultra and the all new Roku Streaming Stick with Hotel and Dorm connect. Migrate your existing live legacy SDK based Roku channel to latest Roku SceneGraph based channel.

Live Streaming Platforms
Develop custom video streaming solutions and deliver immersive video streaming experience to your users by leveraging technologies such as adaptive bitrate streaming to adjust the quality of video stream in real-time, automatic resolution adaptation, video thumbnail generation, and automatic video trans-coding etc.
Know more
Gain a competitive edge for your business through: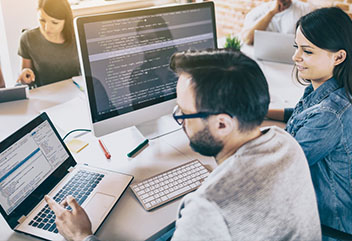 Product Engineering
Realize your vision with a tailored software, delivered on-time and within your budget
Build my product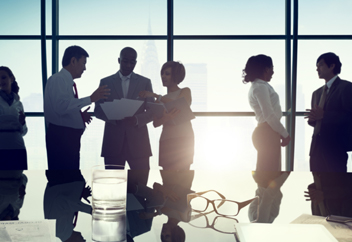 Get in Touch
Sign up for a 30 min no-obligation strategic session with us
Let us understand your business objectives, set up initial milestones, and plan your software project.
At the end of this 30 min session, walk out with:
Validation of your project idea/ scope of your project
Actionable insights on which technology would suit your requirements
Industry specific best practices that can be applied to your project
Implementation and engagement plan of action
Ballpark estimate and time-frame for development