Services That Set You Up for Success
Covering the entire gamut of custom software development to help you solve complex business & technology challenges in the most pragmatic manner.
Custom Software Engineering
Implement a digital-first business strategy to boost your efficiency, CX, and revenue.
Smart Teams
Hire dedicated full stack developers to accelerate your project of bridge skill-set gaps.
Digital Transformation
Implement a digital-first business strategy to boost your efficiency, CX, and revenue.
Your Industry, Our Expertise
Subject-matter expertise to help you turn your industry challenges into opportunities.
Delivering Innovation Across Multiple Domains
Helping you design, develop and evolve software products with the latest technologies & methodologies
Technology Is Ours To Shape
Daffodil Software is a software technology partner to 100+ organizations across the globe. With our roots in innovation, tech agility & time-proven processes, our team of 1000+ technologists strive to shape the tech industry and help businesses elevate their value proposition through technology.
Our ability to look beyond technologies and deliver innovative solutions are not the only things that set us apart as a custom software development company. At the core of Daffodil Software, lies a growth-oriented culture and set of impeccable values that define and guide us in this journey to perfection.
Meaningful Difference, Real Value
Recognized by Leading Analysts:
Featured as Aspirants in Software Product Engineering Services PEAK Matrix® Assessment 2021 by Everest Group
Mentioned by Frost & Sullivan research as a company to watch out for in 'AI for Public Sector' category
Emerging Niche Player under ER&D services, S&M service providers, Artificial Intelligence, digital engineering services, and consumer software by Zinnov Zones in 2020
Emerging Niche Player under the 'Overall ER&D Zones.' by Zinnov in 2019
Featured as one of the 50 fastest-growing tech companies in India by Deloitte
Featured as one of the 500 fastest-growing tech companies in APAC region by Deloitte





Dedicated Practices & Consulting Approach:
Uncover the right tech for your toughest business problems through our team of seasoned subject matter experts and technologists. Dedicated practice heads for:
AI Solutions
QA & Testing Automation
Mobility
DevOps
Robotic Process Automation
Microsoft Technologies
Open Source Technologies
---
Strong Associations and Partnerships:





---
Global Team and Mature Processes:
Diverse workforce located throughout the world with world-class and integrated processes
1000+ People
20 years of organizational experience
Offices in US, India and UAE



Our Culture
Ever since the first piece of software code was written in the 1960s, programmers have strived to deliver innovation through technology. Since that time, the software development industry has evolved at a rapid pace. In just a single lifetime, we have evolved from building the first OS, Unix platform to launching missions into outer space. Being a programmer means being a lifelong learner, and that is what we offer at Daffodil. We give you a platform to learn and grow as a programmer to help us in our mission to deliver innovation.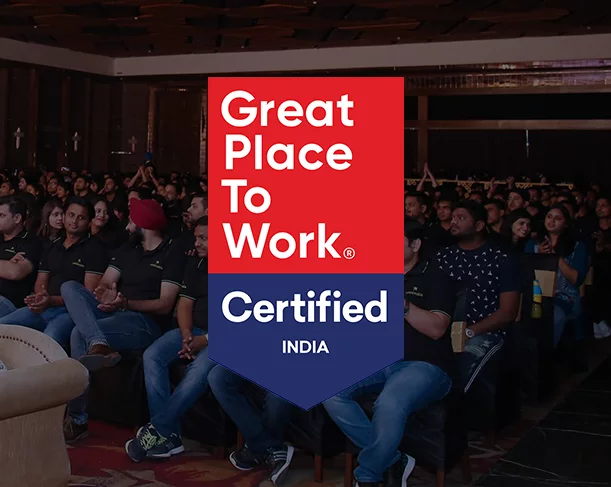 Take the First Step
We assist companies in elevating their notion of what's possible when our limitless technology expertise is interfaced with an inquisitive understanding of their business goals. Let's talk about how we can create something awesome together.