Discover how our cloud consulting services can propel your digital platform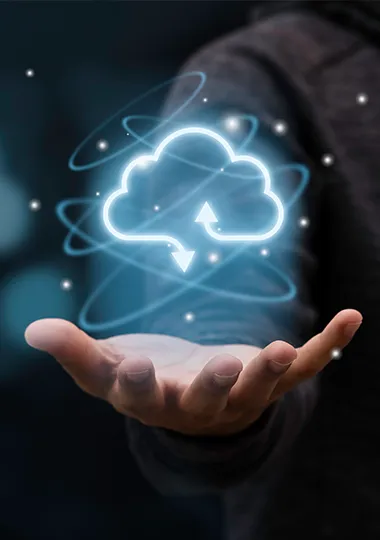 Evolve & scale with our comprehensive range of cloud consulting services:
Cloud strategy & roadmap
Craft personalized cloud strategies and roadmaps tailored to your unique business objectives, enabling seamless integration of cloud solutions. Our experienced consultants collaborate with you to chart a roadmap that aligns IT and business goals, driving transformation and growth.
Cloud migration
Efficiently migrate applications and data with minimized risks and disruptions, ensuring a smooth transition to cloud infrastructure. We bring-in migration experts who employ best practices to identify dependencies, streamline processes and ensure data integrity during the migration journey.
Cloud modernization
Breathe new life into legacy applications, optimizing their performance and user experience with state-of-the-art cloud solutions. The modernization strategies we use enhance scalability and responsiveness, enabling you to deliver superior digital experiences to your users.
Cloud application development
Leverage our expertise to build cloud-native applications that harness the full potential of cloud resources, driving innovation and growth. Leverage our cloud consulting services to create scalable, resilient applications that capitalize on cloud features like elasticity and on-demand provisioning.
Cloud-based application monitoring
Monitor application health in real-time, enable superior user experiences and swift issue resolution with our cloud consulting services. The monitoring solutions we offer bring visibility into application performance, enabling timely interventions and enhancing end-user satisfaction.
Disaster recovery services
Design robust disaster recovery strategies to ensure uninterrupted business operations even in the face of unforeseen disruptions. Our recovery plans combine redundancy, failover mechanisms, and data backup strategies, ensuring business continuity and minimizing downtime.
Support & maintenance
Ensure continuous availability and performance of cloud-based systems through proactive support and maintenance services. Our dedicated teams monitor, troubleshoot, and optimize your environment, minimizing downtime and ensuring seamless user experiences.
Cloud infrastructure management
Efficiently manage and scale cloud infrastructure, ensuring reliability, performance and adaptability that helps your business evolve. From resource provisioning to scalability planning, security updates to continuous monitoring, our experts enable you to focus on innovation without compromising on quality.
Cloud analytics
Harness cloud-based analytics for valuable insights, facilitating data-driven decision-making and business growth. Our analytics services help you derive actionable insights from your cloud data, enabling strategic planning, performance improvement, and competitive advantage.
Navigate your digital transformation with our cloud consulting services
Businesses are leveraging cloud computing to achieve faster innovation, streamlined operations and enhanced security. From crafting bespoke cloud strategies that catalyze growth to optimizing your cloud infrastructure for peak performance, we're your partners in unleashing the true potential of cloud technology.
Whether it's orchestrating seamless migrations or fortifying your data fortress with advanced security measures, our cloud consulting services are meticulously designed to elevate your software development process and achieve cloud excellence.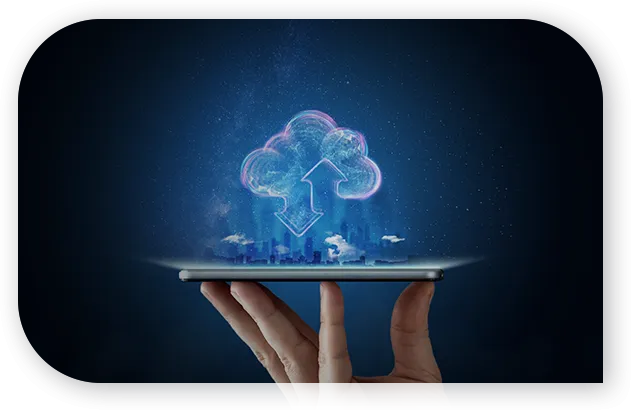 Seceted success stories of our cloud consulting services
How we help you achieve cloud-first resilience?
Identify opportunities & gaps
Our experts analyze your infrastructure, identifying areas for improvement and opportunities to enhance performance. By conducting thorough assessments, we provide actionable insights to optimize resource utilization, enhance efficiency, and drive continuous improvement.
Implement automation solutions that streamline processes, reduce errors, and boost efficiency across your cloud ecosystem. Through automation, we optimize routine tasks, enhance scalability, and ensure consistent deployments, freeing your teams to focus on strategic initiatives.
Streamline cloud security
Enhance your cloud environment's security through robust measures, safeguarding against cyber threats and data breaches. Our security strategies encompass encryption, access controls, identity management, and proactive threat detection, ensuring comprehensive protection for your assets.
Proactively address potential risks, ensuring the stability and reliability of your cloud systems to maintain business continuity. We identify vulnerabilities, establish contingency plans, and develop risk mitigation strategies to minimize disruptions and uphold operational resilience.
A detailed look at how our cloud consulting services can benefit various industries:
Our alliances with leading cloud providers:
Why Daffodil Software?
Meaningful Difference, Real Value
Recognized by Leading Analysts:





Global Team and Mature Processes:
Diverse workforce located throughout the world with world-class and integrated processes
1200+ people
20 years of software engineering excellence
Offices in US, UK, UAE, and India




Dedicated Practices & Consulting Approach:
Uncover the right tech for your toughest business problems through our team of seasoned subject matter experts and technologists. Dedicated practice heads for:
AI Solutions
QA & Testing Automation
Mobility
DevOps
Robotic Process Automation
Microsoft Technologies
Open Source Technologies
Salesforce
---
Strong Associations and Partnerships:






We create technology forward, innovative cloud solutions to keep you ahead in the game, always.
Watch our brand video.
Deep dive into the cloud space:
Connect with our experts for a personalized cloud consulting session!
Sign up for a 30 min no-obligation
strategic session with us
Validation of your project idea/ scope of your project
Actionable insights on which technology would suit your requirements
Industry specific best practices that can be applied to your project
Implementation and engagement plan of action
Ballpark estimate and time-frame for development
Resolving your concerns with our expertise:
We understand your concern. When transitioning to the cloud, security becomes a crucial aspect to undertake. We prioritize security at every step of our cloud consulting journey. We implement advanced security measures including encryption and multi-factor authentication to protect your data. We also ensure compliance with industry-specific regulations and standards to further fortify your data security.
Additionally, regular security audits are conducted to identify and rectify potential vulnerabilities quickly. Our team stays updated with the latest security threats and countermeasures, ensuring your cloud infrastructure is equipped to handle the evolving security challenges at any stage.
We offer end-to-end support to help your team leverage cloud technology effectively with:
◉ Detailed planning: We start with a comprehensive plan that addresses your specific needs and minimizes disruption.
◉ Expert guidance: Our consultants provide insights and advice tailored to your business needs.
◉ Training: We offer training programs to help your team understand and manage your new cloud infrastructure.
◉ Continuous support: We provide ongoing support to address any questions or concerns that arise as your team adapts to the cloud.
Yes, we can help your migrate to the cloud which will significantly improve performance. Cloud platforms offer robust capabilities and resources that can enhance the efficiency and speed of your operations. Our cloud consulting services can surely help optimize your cloud infrastructure for peak performance.
Connect with our cloud consultants in a one-on-one chat for a personalized cloud strategy.
Certainly, with our cloud consulting services we can guide you on the most cost-effective cloud strategies tailored to your business needs, ensuring you reap all the cost benefits that cloud technology has to offer. Here are some of our actionables:
◉ Reducing capital expenditure: With cloud services, the need for large upfront investments in hardware can be eliminated. Instead of purchasing expensive systems and equipment, you can access these resources on the cloud on a pay-as-you-go basis.
◉ Lowering maintenance costs: Owning physical infrastructure not only includes the costs of purchasing hardware but also maintaining and upgrading it over time. When you move to the cloud, we can take on the responsibility of system upgrades and maintenance, leading to significant savings.
◉ Scaling your operations: One of the biggest advantages of cloud services is the flexibility to scale your operations up or down as per your business needs. This means you only pay for what you use, allowing for more effective control of IT costs.
◉ Improving productivity: Our cloud services can streamline your business operations and improve collaboration, leading to enhanced productivity. This can indirectly contribute to cost savings by optimizing resource utilization.