Game Development Company
Enabling you to provide a highly interactive, addictive and engaging gaming experience to your users through cutting-edge technologies, features and user experience
Enabling innovators and disruptors to:
Validate concepts and ideas
Validate concepts and transform ideas into concrete requirements with our exclusive Discover & Frame workshop. Our data-driven proof of concept approach enables you to pursue ideas that have real business value and can generate profitable revenue.
Transform gaming ideas into reality
Bring your most complex gaming application idea to life with our comprehensive gaming application development services. Having built more than 20 gaming applications for a varied set of domains, Daffodil is in a unique position to bring ideas from the whiteboard into the market through UI/UX design, programming, testing, and product sustainability.
Innovate & stay ahead of the curve
Our R&D labs continuously experiment with the latest technologies, design patterns and development methodologies to constantly push the boundaries of what's possible with technology. Our research provides you with a strategic advantage for challenges that require breakthrough solutions.
Comprehensive Suite of Game Development Services
Game Design & UI/UX
Daffodil leverages popular gaming engines in order to model, texturize, skin, render, and animate gaming assets. We design persuasive and intuitive UI/UX, which is an outcome of a detailed understanding of user behavior and game model.
2D & 3D Game Development
We design and code custom 2D and 3D graphics and animations, as well as 3D assets, character physics, logic and environments using state of the art technologies such as Unity, Cocoa and HTML5.
Game Testing & QA
We focus on delivering high quality games through an array of testing services such as functional testing, load testing, regression testing, data integrity, algorithm-specific testing, path testing, and incremental testing etc.
Game Analytics Integration
We help you integrate analytics with your gaming application to capture gaming data such as character interactions, in-app purchases, funnel management, and segment building etc.
Support & Maintenance
We provide preventive and proactive maintenance and support services to ensure that your game application stays in line with the latest technologies and features.
State-of-the-art technologies to develop engaging games for a wide array of domains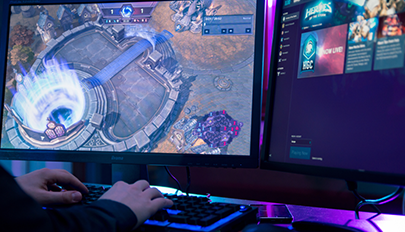 Animation, Rendering, Modelling & Coding Technologies
Unity 2D
Cocos 2D
WebGL
OpenGL
Javascript
HTML5
C++
Flash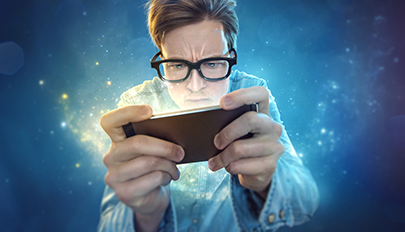 Game Development Services for a wide array of domains
Action Games
Education & Learning Games
Role Playing Games (RPGs)
Casino Games
Racing Games
Shooting Games
Adventure Games
Card Games
Strategy Games
Board Games
Trivia Games
Arcade Games
Get in Touch
Sign up for a 30 min no-obligation strategic session with us
Let us understand your business objectives, set up initial milestones, and plan your software project.
At the end of this 30 min session, walk out with:
Validation of your project idea/ scope of your project
Actionable insights on which technology would suit your requirements
Industry specific best practices that can be applied to your project
Implementation and engagement plan of action
Ballpark estimate and time-frame for development