Managed Cloud
Services
Develop scalable and resilient software products that maximize cloud efficiency and reduce your IT infrastructure cost
Helping CTOs to
Reduce TCO
Automate and monitor your IT ecosystems with our cutting edge zero-touch infrastructure automation, continuous integration, and delivery model. This results in shortening of your product or service's time-to-value and TCO
Become more Agile
Reinvent your business on the fly with our low-touch cloud services that enable agility within your development teams. Our extensive experience in custom software development allows us to cut the length of your sprint delivery by up to three times
Build scalable solutions
Our software architecture consulting services enable you to build a scalable product. Our partnerships with cloud platforms like Azure, AWS, and Google Cloud ensures the best of infrastructure for your product

Cloud Consulting
Experience expert advisory and seamless cloud integration, cloud migration and architecture through our managed cloud services. Ensure cost optimization and automation with Saas, Iaas and Paas deployment services

Cloud Migration
Seamlessly migrate your entire application workload to Cloud, including databases & applications from any existing cloud platform or in-premise data center

DevOps on Cloud
Optimize your infrastructure using cloud-native DevOps with tools like GCP DevOps services, Azure DevOps services, and AWS DevOps services. These tools help make the process more smooth and reliable through automation.

Cloud Native Development
Design cloud-native application architecture, microservices, and serverless architecture design enabling High Scalability (HS) and High Availability (HA) for business-critical applications. This results in a faster, easily scalable and cost-efficient approach towards application development and maintenance

Cloud Infrastructure Optimization
Optimize the scalability and agility of your cloud infrastructure. Reduce the cost of your IT ecosystem and create a resilient IT environment.
Gain a competitive edge for your business through: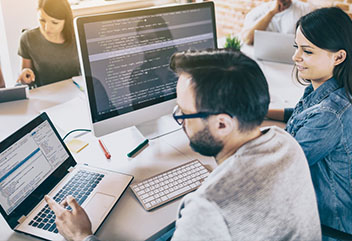 Product Engineering
Realize your vision with a tailored software, delivered on-time and within your budget
Build my product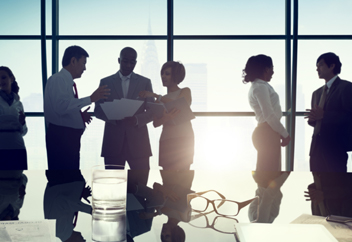 Get in Touch
Sign up for a 30 min no-obligation strategic session with us
Let us understand your business objectives, set up initial milestones, and plan your software project.
At the end of this 30 min session, walk out with:
Validation of your project idea/ scope of your project
Actionable insights on which technology would suit your requirements
Industry specific best practices that can be applied to your project
Implementation and engagement plan of action
Ballpark estimate and time-frame for development