Chatbot Development
Services
Automate brand interactions with smart, intelligent and scalable chatbots
Our Chatbot Development Services
Custom Chatbot Development
Develop chatbots that are trained as per specific industries and domains such as healthcare, e-commerce, online food ordering, delivery, customer support, banking and insurance etc.
Integration with ERP Systems
Integrate chatbots with enterprise wide ERP systems that are equipped with analytical capabilities and offer actionable business insights.
Chatbot Testing
Manual and automation testing of chatbot applications using high-end tools such as Zypnos, TestyourBot, Dimon etc.
Microsoft Bot Development
Conversational AI enabled Chatbots making the best out of Microsoft Framework and its integrated environment that learn more with less data and handle complex responses.
Facebook Bot Development
Effectively manage pre-sales inquiries, FAQs, customer support and communicate with millions of users with intelligent Facebook Messenger bots built using Wit.AI.
Voice Enabled Chatbots
Awe your customers with custom app for your brand developed using Alexa, Siri or any other Text to Speech (TTS) and Voice Recognition API.
Services That Set You Up for Success
Covering the entire gamut of custom software development to help you solve complex business & technology challenges in the most pragmatic manner.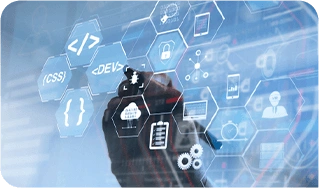 Custom Software Engineering
Turn your vision into a market-fit product; developed on-time and within your budget.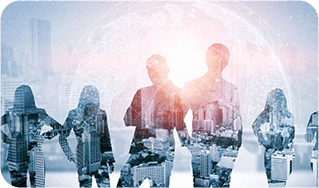 Smart Teams
Hire dedicated full stack developers to accelerate your project or bridge skill-set gaps.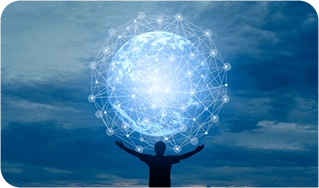 Digital Transformation
Implement a digital-first business strategy to boost your efficiency, CX, and revenue.