Exceptional UX design that sets your products apart
Do you want to ensure that your customers have the best user experience possible when using your products?
A great user experience design can set your products apart from the competition and make them stand out! The goal of UI/UX consulting is to create products that provide the best possible user experience. This includes ensuring that your products are simple to use, enjoyable to use, and meet the needs of your users.
There needs to be more than building beautiful interfaces to create a great user experience; you also need to understand your users and what they require from your product. It's also about constant testing and iteration to ensure you always give your users the best possible experience.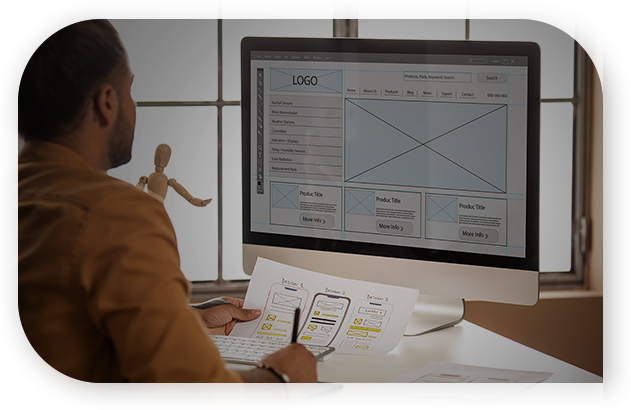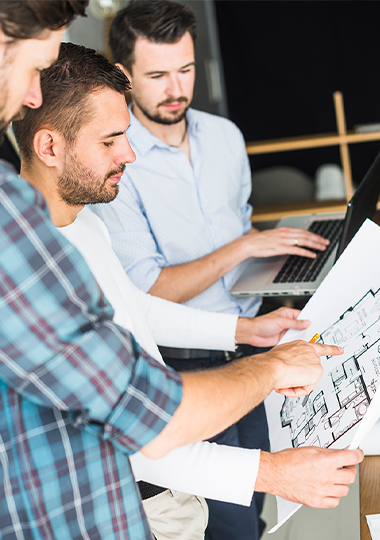 Services we offer
UI/UX design audit
Daffodil assists you in conducting user testing, analyzing the product's usability, accessibility, and visual design, and making change recommendations. A UI/UX audit seeks to improve user experience by making it more seamless and intuitive.
Web design consulting
Our UI/UX consulting experts help you make your user journey consistent, seamless, and easy to navigate. Our UX consultants design solutions that work for you and your end users by testing and collecting user feedback.
Web app consulting
We help you design the best-in-market mobile and web application. Doing in-depth market research and analyzing past data make it more relevant to your end users by following a human-centric design approach.
Strategy evaluation
By carefully reviewing your product's design strategy and gathering feedback our UI/UX consulting specialists help you discover pain points and identify areas of improvement for your product and provide solutions that can help you improve your product, gain satisfaction, and competitive advantage.
Usability testing
Our UI/UX consulting experts ensure that your digital product solution operates as intended across all devices. Testing techniques aid in determining the efficiency and usefulness of a product for your end users.
AR/VR consulting
We help you enhance your end user's AR/VR experience by carefully analyzing your user's behavior and help you develop intuitive and easy-to-use solutions for your digital product.
Our clients success stories
Our UX consultants aim to create products that are:
Why Daffodil Software?
Meaningful Difference, Real Value
Recognized by Leading Analysts:





Global Team and Mature Processes:
Diverse workforce located throughout the world with world-class and integrated processes
1200+ people
20 years of software engineering excellence
Offices in US, UK, UAE, and India




Dedicated Practices & Consulting Approach:
Uncover the right tech for your toughest business problems through our team of seasoned subject matter experts and technologists. Dedicated practice heads for:
AI Solutions
QA & Testing Automation
Mobility
DevOps
Robotic Process Automation
Microsoft Technologies
Open Source Technologies
Salesforce
---
Strong Associations and Partnerships:






UI/UX consulting insights
We create custom Salesforce solutions enabling you to connect with your customers and build long-lasting relationships.
Watch our brand video.
Your first UI/UX consulting session is on us!
Sign up for a 30 min no-obligation
strategic session with us
Validation of your project idea/ scope of your project
Actionable insights on which technology would suit your requirements
Industry specific best practices that can be applied to your project
Implementation and engagement plan of action
Ballpark estimate and time-frame for development
Frequently Asked Questions
UI/UX consulting can help your businesses to have better retention and engagement rates and provide you with design solutions that are best suited to your company goals, objectives, and your end-user needs. We conduct various research and data analyses to help you improve in the areas which need improvement and help you stay ahead of your competition. The majority of companies have no idea what UI/UX consulting is or how it can help them. In order to create design solutions that are best suited for the company, a good UX designer will take into account the goals, objectives, target audience, and other factors. Additionally, they will carry out various studies and data analyses to pinpoint areas that need improvement. Hiring a UI/UX consultant can help you increase your retention and engagement rates, which is one of the biggest benefits. This is due to their understanding of the significance of creating useful and user-friendly digital products.
A great user experience may be a beneficial advantage for organizations' digital platforms since it can lead to increased customer satisfaction rates and enhanced user experience, allowing you to remain competitive in today's experience-centric industry. Our specialists do extensive research on the pain areas and develop a user journey that is smooth, intuitive, and frictionless, providing your users with a nice and easy-to-use platform. A poor user experience, on the other hand, may persuade visitors to abandon your website before completing their intended goal. This not only costs you money in lost opportunities and sales, but it also harms your brand's reputation. It is therefore critical to understand what constitutes a great user experience and how to create one for your digital platform. In other words, a great user experience can help you maintain your competitive edge by increasing customer satisfaction and user retention rates.
UX research of digital products benefits organizations because it reveals user behaviors, motivations, and needs through observation, task analysis, and other types of user feedback. User research is an important step in developing digital products that are valuable to both consumers and businesses. Furthermore, UX research investigates the motivations for a user's use of a product as well as the actions they take while using it. UX research investment is critical to a product's long-term success. To ensure that the product meets the needs of its customers, user research should be conducted throughout the product development cycle. Making informed design decisions necessitates a thorough understanding of users. Furthermore, user research can help identify areas where a product can be improved. There are several methods for conducting user research, and the best strategy will vary depending on the type of product and its stage of development. Interviews, surveys, focus groups, and usability testing are common methods.