Custom Software Development
Company
Daffodil leverages design thinking approach for custom software development, coupled with the latest technology stack and time-proven methodologies
We help disruptors to:
Validate product ideas
Our exclusive Discover & Frame workshop enables you to validate concepts and transform ideas into concrete requirements. The data-driven proof of concept helps you to pursue ideas that have real business value and can generate profitable revenue.
Transform product vision to reality
As a full-cycle custom software development company, bring yous most complex solutions to life. Having built more than 1000 software solutions for a varied set of industries, Daffodil is in a unique position to bring ideas from the whiteboard into the market.
Innovate & stay ahead of the curve
Our R&D labs continuously experiment with the latest technologies, design patterns, and development methodologies to constantly push the boundaries of what's possible with technology. Our research provides you with a strategic advantage for challenges that require breakthrough solutions.
Accelerate project delivery
Our team of 600+ cross-functional experts can join you at any stage of the custom software development life cycle - allowing you to flex your team to meet a specific skill requirement, speed up time-to-market and ensure the quality of your product.
Modernize legacy software applications
Whether your software solution is lacking versatility due to old application structure, inefficient servers, or suffer from outdated interface designs, we help you re-engineer and modernize your legacy software applications, while maintaining data integrity and security with minimal downtime.
Automate business processes
Our team understands that automation is the need of the hour in any industry to operate efficiently and be ahead of the competition.With the help of resources, technology and innovative minds at our disposal, we aim at automating your business processes for better functionality and operational efficiency.
Our Custom Software Development Services Include
State-of-the-art development methodology to reduce risks and time-to-market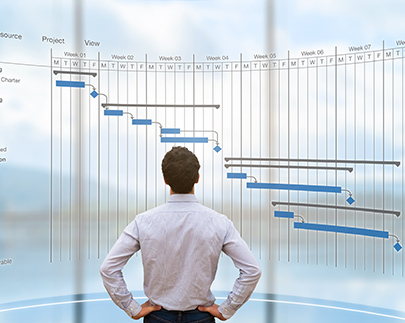 Project Management Approach
Ensure quick turnaround & bug-free delivery of products through engineering best practices and agile principles
Clearly defined user stories
Sprint planning
Test driven development
Daily scrum meetings
Mid sprint and end sprint demos
Scrum velocity optimization
Weekly backlog review and planning
Project reporting through agile-centric management software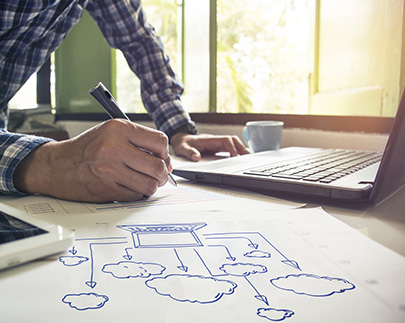 Software Delivery Approach
DevOps approach to automate, optimize, and monitor project delivery pipeline & quality.
Continuous integration, deployment, and delivery
Deployment automation via pipelines
Continuous and Iterative development
Cloud native CI/CD
Automation testing
Configuration management
Micro-services architecture augmentation
Application release automation
Monitoring and feedback automation
Get in Touch
Sign up for a 30 min no-obligation strategic session with us
Let us understand your business objectives, set up initial milestones, and plan your software project.
At the end of this 30 min session, walk out with:
Validation of your project idea/ scope of your project
Actionable insights on which technology would suit your requirements
Industry specific best practices that can be applied to your project
Implementation and engagement plan of action
Ballpark estimate and time-frame for development