Data Quality Management Services
Helping organizations to maximize their data quality with extensive, up-to-date, and accurate data points to gain complete control over their customer data with end-to-end data quality management services.
We help you:
Modernize & transform data
Transform your siloed and unstructured data leading to consistent databases enabling your organization to utilize them efficiently.
Expand total addressable market (TAM)
We will locate new accounts based on your ideal customer profile and pull that account data directly into your CRM system.
Improve prospecting conversion rates
We will find new organizations which fit your criteria by applying multiple filters & parameters to the database. Expand your TAM and increase revenue by expanding your prospect base with our data management services.
Keep CRM database updated & consistent
Leverage our ML based anomaly detection and human validation to maintain the data accuracy and integrity at scale.
Achieve better intelligence & smarter operations
Optimize your operations through predictive insights and make informed decisions that lead to improved resource management and reduced IT spending with our end-to-end data management services.
Achieve data consistency
We implement database solutions which helps in maintaining data consistency across multiple database applications and platforms, ensuring consistency in the database.
Secure & protect data
We safeguard your confidential data through our advanced technologies and risk management solutions. We follow all the necessary security measures while implementing data solutions.
Unleash the power of quality data with seamless integration
Organizations across different industries generate enormous amounts of data on an everyday basis from different platforms. While dealing with huge databases, it is important for organizations to have a smooth data integration across these platforms to maintain a centralized database and utilize the data points to their full potential. Daffodil with its data quality management services helps its clients to have a seamless data integration across major CRM platforms such as:
Salesforce
Hubspot
Eloqua
Pardot
Zoho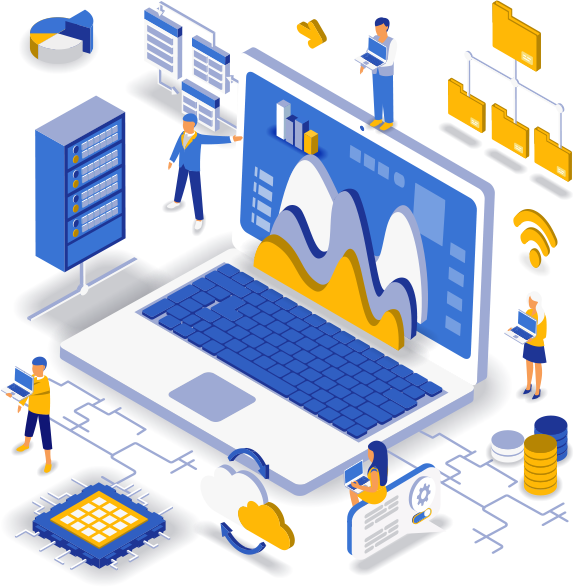 Why Daffodil Software?
Meaningful Difference, Real Value
Recognized by Leading Analysts:
Daffodil's software development capabilities are recognized in reports of leading research analysts
Featured as Aspirants in Software Product Engineering Services PEAK Matrix® Assessment 2021 by Everest Group
Emerging Niche Player under ER&D services, S&M service providers, Artificial Intelligence, digital engineering services, consumer software by Zinnov Zones in 2020
Emerging Niche Player under the 'Overall ER&D Zones.' by Zinnov in 2019
Company to Watch in AI in public sector by Frost & Sullivan
Dedicated Practices & Consulting Approach:
Uncover the right tech for your toughest business problems through our team of seasoned subject matter experts and technologists. Dedicated practice heads for:
AI Solutions
Mobility
Robotic Process Automation
Open Source Technologies
QA & Testing Automation
DevOps
Microsoft Technologies
Strong Associations and Partnerships:
Partnerships with leading technology providers to provide our clients with latest technology updates at a faster pace and optimized costs
Amazon Partner Network
Google Cloud Partner
Microsoft Silver- Application Development Partner
PubNub Partner
UIPath Partner
Global Team and Mature Processes:
Diverse workforce located throughout the world with world-class and integrated processes
1000+ technologists
20 years of organizational experience
CMMI Level 3 accredited
ISO 27001:2013, ISO 9001:2015, and ISO 20000 Certified
Offices in USA, India and UAE
Get in Touch
Sign up for a 30 min no-obligation strategic session with us
Let us understand your business objectives, set up initial milestones, and plan your software project.
At the end of this 30 min session, walk out with:
Validation of your project idea/ scope of your project
Actionable insights on which technology would suit your requirements
Industry specific best practices that can be applied to your project
Implementation and engagement plan of action
Ballpark estimate and time-frame for development