Realize your ideas with our SaaS consulting services
The global SaaS application development market is slated to reach USD 716.52 billion by the year 2028. We enable start-ups and enterprises alike to breathe life into their SaaS ideas while ensuring revenue feasibility. Our SaaS consultants bring to the table a modern and futuristic approach to SaaS development. With the strong backing of our expertise and experience, you shall emerge a winner, always.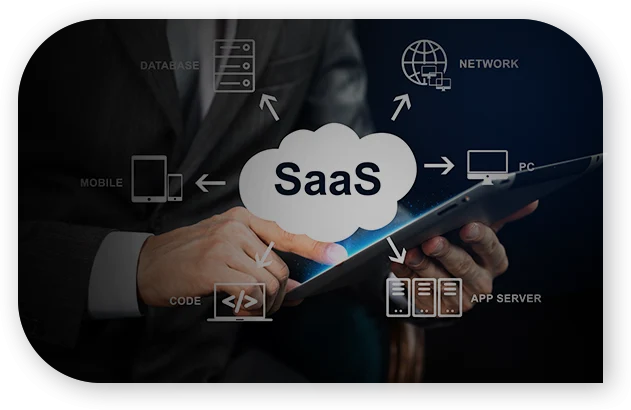 We enable CTO's & tech leaders to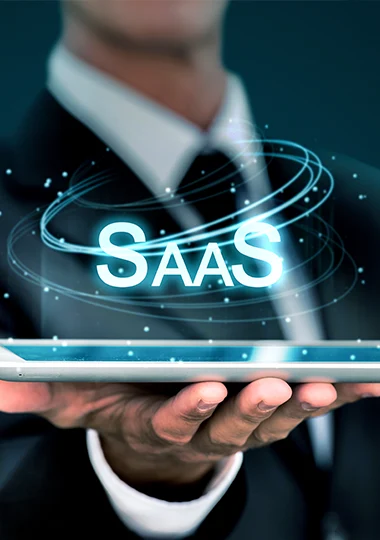 Our SaaS consulting services include
Application concept development
SaaS experts meticulously analyze industry trends, accumulate end user's feedback, develop effective prototypes and suggest concepts for your application that are fail-proof and create a solid base for your project. Working with startups and enterprises since 20+ years has armed us with knowledge and resources to ensure the success of any project. 

Requirement analysis
If you have a project in mind or a business challenge you wish to overcome, our SaaS consultants can work with you from day one and help create clear, logical requirement specifications with the help of models, use-case diagrams, feasibility analysis, and other such tools to provide you with a reliable product development roadmap.

Architecture consulting
Our team of SaaS specialists possess the knowledge and experience to help you develop robust, multi-renter, secure, scalable and configurable SaaS architecture that speeds up implementation and improves resilience. We can help you make critical SaaS architecture decisions that will have long-term impact on your business goals. 

Technology consulting
We will enable you to choose the right tech stack for SaaS software development depending on your functional requirements, needs of the market and user-behavior response. Our expert will ensure that the tech-stack compliments your SaaS business goals to perfection and addresses the long-term needs of your industry.

UI/UX consulting
Our expert UI/UX consultants will enable you to design intuitive SaaS applications through comprehensive user research, customer journey mapping, user stories sketching and wire-framing etc. Ensure that your customers have a positive user experience always with our UI/UX expertise at your back.

Our client success stories
SaaS consulting as per your business model
Why Daffodil Software?
Meaningful Difference, Real Value
Recognized by Leading Analysts:





Global Team and Mature Processes:
Diverse workforce located throughout the world with world-class and integrated processes
1200+ people
20 years of software engineering excellence
Offices in US, UK, UAE, and India




Dedicated Practices & Consulting Approach:
Uncover the right tech for your toughest business problems through our team of seasoned subject matter experts and technologists. Dedicated practice heads for:
AI Solutions
QA & Testing Automation
Mobility
DevOps
Robotic Process Automation
Microsoft Technologies
Open Source Technologies
Salesforce
---
Strong Associations and Partnerships:






We create technology forward, innovative software solutions to keep you ahead in the game, always .
Setup a SaaS consulting session with our experts
Sign up for a 30 min no-obligation
strategic session with us
Validation of your project idea/ scope of your project
Actionable insights on which technology would suit your requirements
Industry specific best practices that can be applied to your project
Implementation and engagement plan of action
Ballpark estimate and time-frame for development
Frequently Asked Questions (FAQs)
A SaaS consultant is an expert in the software as a services field with years of experience who can translate the requirements of a SaaS software into actionable steps that can take the software from the drawing board to market.
A good SaaS consultant will handle your market research, create a development roadmap, advice you on budgeting and strategize a go-to-market plan for the software.
Daffodil follows the following best practices when it comes to SaaS application security:
Discovery and mapping of SaaS data so that developers can identify and address unmatched data.
Use of data Encryption techniques
Usage of identity and access management tools to monitor and control access of sensitive data.
Monitoring of all login attempt into the SaaS system.
Usage of key vault services such as Norton password manager.
We employ a security first SDLC to ensure utmost security of our SaaS applications.
Use of SaaS security posture management (SSPM) tools.
Misconfigurations, access management, regulatory compliance, data storage, data retention, privacy and data breaches, and disaster recovery are the top SaaS security risks. As the usage of SaaS applications increases its necessary for organizations to ensure that their SaaS applications provide the highest level of security.
Accessibility, optimization of operational costs, scalability of services,  ease of data storage and increases security are some of the advantages of using SaaS technology. It also enables faster deployment of services compared toon-premise.