Unlock the true power of salesforce with our turnkey salesforce implementation services
As a Salesforce implementation partner, we offer a full range of services designed especially for Salesforce projects. In addition to requirement analysis and process mapping, we provide custom development, custom workflows, and Salesforce configuration. Through rapid development processes, we ensure efficient operation and offer continuing support and maintenance for a seamless Salesforce experience.
With more than 150 trained professionals, we are committed to assisting our clients in achieving success and expanding their businesses. Our Salesforce implementation process is designed to ensure that you get the most out of your investment. We start by understanding your business requirements and goals and then develop a customized implementation plan that aligns with your needs. Our team of certified Salesforce experts will work closely with you throughout the implementation process to ensure that everything is running smoothly.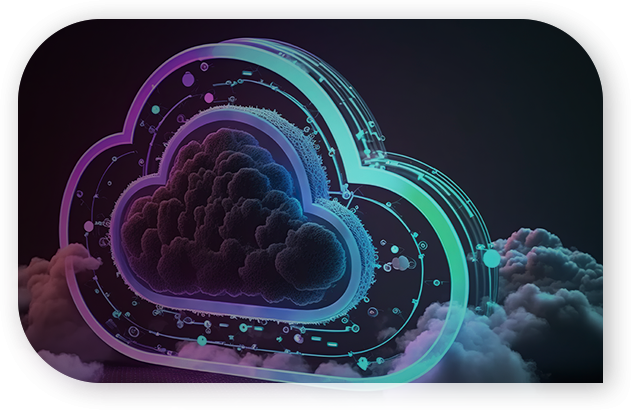 Partner with Daffodil to derive maximum value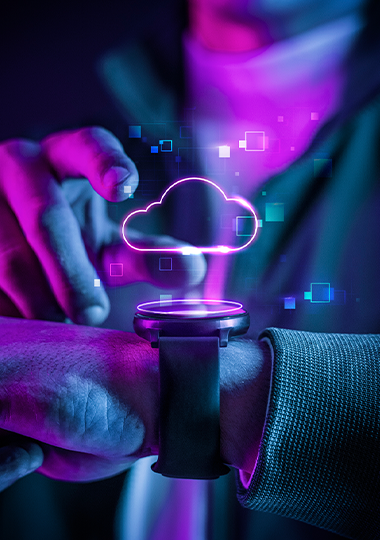 Our salesforce service offerings:
Salesforce integration
Easily align and integrate your current systems with various Salesforce platforms. Get us as your Salesforce implementation partner to ensure a secure and seamless integration that meets your company's needs.
Salesforce implementation
Our Salesforce implementation services can help you get the finest business results. We will provide exceptional Salesforce implementation services to improve your business operations and procedures.
Salesforce customization
Get a variety of Salesforce customization services to enhance customer service and expand your organization. Your Salesforce solutions will gain value from our Salesforce implementation services, enhancing their functionality and power.
Salesforce migration
With the help of our Salesforce professionals, you can migrate your current legacy systems to Salesforce without sacrificing security. Salesforce migration is something that our committed Salesforce developers are well-versed in.
Salesforce cloud services
Regardless of whether you're looking for our experienced implementation service for Marketing Cloud, Sales Cloud, Service Cloud, or Commerce Cloud, we will provide you with the best cloud solutions.
Salesforce support & maintenance
Get top-notch Salesforce maintenance and support services around the clock. Regardless of how major or minor the difficulties are, you can depend on our experts to provide solutions.
Our Salesforce implementation service expertise
How our services are implemented across different salesforce clouds?
Why Daffodil Software?
Meaningful Difference, Real Value
Recognized by Leading Analysts:





Global Team and Mature Processes:
Diverse workforce located throughout the world with world-class and integrated processes
1200+ people
20 years of software engineering excellence
Offices in US, UK, UAE, and India




Dedicated Practices & Consulting Approach:
Uncover the right tech for your toughest business problems through our team of seasoned subject matter experts and technologists. Dedicated practice heads for:
AI Solutions
QA & Testing Automation
Mobility
DevOps
Robotic Process Automation
Microsoft Technologies
Open Source Technologies
Salesforce
---
Strong Associations and Partnerships:






Leverage salesforce solution for:
Enables your marketing staff to concentrate more on developing campaigns that resonate with their target audience and persuading customers to buy the appropriate goods or services. Optimize your processes by getting our Salesforce implementation partner services to maximize your ROI.
Use Salesforce to its full capacity to accomplish your business goals and get a sizable return on investment. Improve team communication for a more effective sales cycle by using sophisticated analytics and AI-driven insights to create data-driven decisions. Our Salesforce implementation partner will help you unlock the platform's full potential to drive success.
Unified customer view for cross-functional insights
Gain access to a database that is organized and tidy, ready for analysis and the discovery of useful information. Delivering a single, uniform view of your user interactions to your teams, our Salesforce implementation partner ensures that all departments have a comprehensive understanding of customer data.
Salesforce is a CRM platform that runs in the cloud and provides accurate user data, easy access for companies, and streamlined departmental collaboration and communication. With the help of a Salesforce implementation partner, your teams can work more efficiently together.
Helping you implement Salesforce for various industries
We create custom Salesforce solutions enabling you to connect with your customers and build long-lasting relationships.
Watch our brand video.
Unlock the power of salesforce with professional implementation services
Sign up for a 30 min no-obligation
strategic session with us
Validation of your project idea/ scope of your project
Actionable insights on which technology would suit your requirements
Industry specific best practices that can be applied to your project
Implementation and engagement plan of action
Ballpark estimate and time-frame for development
Frequently asked questions (FAQs)
Salesforce implementation is the process of setting up and customizing the Salesforce platform to meet a business's specific needs, including integration, automation, and employee training.
The cost of a Salesforce implementation consultant varies based on experience, location, and project scope, with hourly rates.
A Salesforce implementation partner helps businesses set up and customize the Salesforce platform, including integration, workflow creation, automation, and providing training and support for successful adoption.
A Salesforce implementation specialist is an expert in customizing and setting up the Salesforce platform for a business, including integration, workflow creation, automation, and providing training and support.
Salesforce implementation benefits include improved customer relationship management, increased sales productivity, enhanced collaboration, data-driven insights, scalability, integration capabilities, time-saving automation, and better customer support.