Amazon RDS Services
Leverage Amazon RDS web services to set up, operate, and scale your relational database in the AWS cloud.
Our Amazon RDS Offerings for you
Scalability for Database Workloads
Our AWS-certified team can seamlessly implement Amazon RDS Read Replicas to provide scalability for read-heavy workloads. Have the benefit of zero downtime as we automate database volume scaling whenever your storage needs expand.
Multi-Engine Support
We expedite database provisioning by utilizing tools that work with the most familiar database engines through our Amazon RDS service. Our experts can help you choose from among database engines like Oracle, Microsoft SQL Server, Amazon Aurora, PostgreSQL, MYSQL, or MariaDB, whichever your existing database runs on.
Database Monitoring Services
Continuous monitoring of Amazon RDS is done to ensure its availability, reliability, and performance. We have the necessary expertise with several database monitoring tools such as Amazon RDS events, Cloudwatch Monitoring, Performance Insights, Amazon CloudTrail Logs, and Amazon CloudWatch Alarms across projects to simplify multi-point failure debugging.
Deployment Security Assured
Our AWS engineers implement top-notch security measures for your RDS instances with private subnet hosting. Have full control over network access to your DB instances and turn off public accessibility when required. Protect your instances, read replicas, and backups with AWS Key Management Service encryptions.
Production-Ready Configurations
Your database engine running the deployments is kept up to date with automatic software patches, enabling quick connections. Leverage our RDS CLI expertise for a production-ready relational database as we take care of the administrative burden of instance configurations.
High-Availability across Geographies
Accommodate boundless availability of DB instances for your workloads in AWS Regions across widely spread geographical areas. With Amazon Multi-AZ deployments, our AWS engineers synchronously replicate DB instances across several Availability Zones (AZ).
Disaster Management
With our AWS-certified expertise in utilizing Amazon RDS cross-region automated backups, you are assured an airtight disaster recovery plan against database failures. Using Multi A-Z deployments that provide failover support, we ensure enhanced durability for your mission-critical databases.
Flexible Usage Plans
Development and testing of your application can be carried out in Amazon RDS Reserved Instances, where you run a database instance only when you need it. This makes database usage more affordable than On-Demand plans, as the database is not required to be running for long durations.
Services That Set You Up for Success
Covering the entire gamut of custom software development to help you solve complex business & technology challenges in the most pragmatic manner.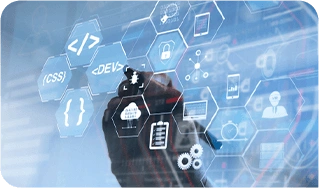 Custom Software Engineering
Turn your vision into a market-fit product; developed on-time and within your budget.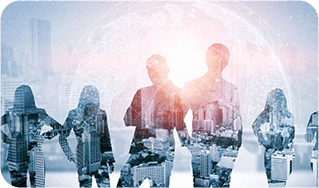 Smart Teams
Hire dedicated full stack developers to accelerate your project or bridge skill-set gaps.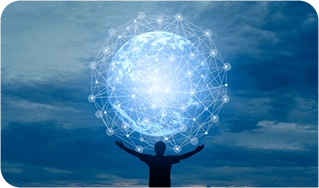 Digital Transformation
Implement a digital-first business strategy to boost your efficiency, CX, and revenue.