Digital Transformation
Services
Implement a digital-first business strategy to boost your efficiency, productivity, and revenue through cutting edge digital transformation technology solutions
Enabling organizations to
Modernize Legacy Applications
Upgrade your business-critical applications with minimal downtime to a product that can grow as your business grows with reduced maintenance costs.
Automate Processes
Automate your business processes to create efficiencies at a large scale delivering hyper-growth, backed by data-driven digital transformation solutions.
Reduce Operational Costs
Harness the power of DevOps and Cloud to streamline your processes and save on software infrastructure costs.
Innovate with newer technologies
Explore how new and innovative technologies like Blockchain, RPA, and AI can impact your business by exploring PoCs around your application
Our Digital Transformation Services include

IoT Integration
Our digital transformation services provides comprehensive IoT solutions to generate data-driven intelligence from connected things, people and devices. We enable businesses to connect their processes with the new generation of Internet-enabled devices in the cloud, helping them enhance business efficiency and customer experience.

Digital Enablement
Modernize your legacy applications and processes and enable digitization that elevates customer experiences. Build the agility that you need to respond to rapidly changing market demands.

Intelligent Process Automation
Automate your best practices with custom-built enterprise software to boost efficiency. Our digital transformation services include modernization, mobilization or technology up-gradation of existing web interfaces, integration layers for mobilization of legacy web systems.

Experience Design
We consider the user journey as a core of software development, our processes are designed to deliver the best possible omnichannel experiences for the end customer.

Cloud Adoption
Optimize the scalability of your IT infrastructure, reduce the cost of your IT ecosystem and create a resilient IT environment by Integrating your current infrastructure with Cloud. Experience a flexible and automated, optimized cloud infrastructure through our managed cloud services.
Gain a competitive edge for your business through: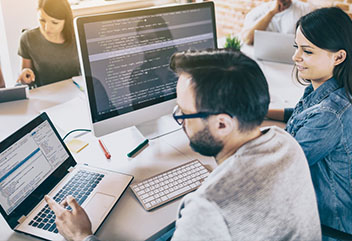 Product Engineering
Realize your vision with a tailored software, delivered on-time and within your budget
Build my product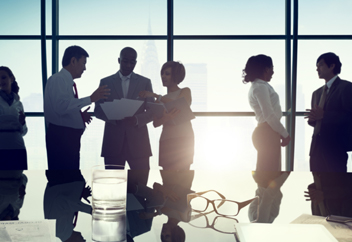 Get in Touch
Sign up for a 30 min no-obligation strategic session with us
Let us understand your business objectives, set up initial milestones, and plan your software project.
At the end of this 30 min session, walk out with:
Validation of your project idea/ scope of your project
Actionable insights on which technology would suit your requirements
Industry specific best practices that can be applied to your project
Implementation and engagement plan of action
Ballpark estimate and time-frame for development