Upscale your Salesforce capabilities with our certified Salesforce developers
No matter the size of your business, our Salesforce developers are equipped with the skills & experience to offer the solutions required in the particular situation while ensuring desired business outcomes. 
Work alongside our certified team of Salesforce developers with an average of 5+ years of experience in successfully delivering Salesforce solutions across different clouds & platforms making us one of the registered Salesforce partners. Leverage our flexible hiring models to take a step ahead in your Salesforce journey.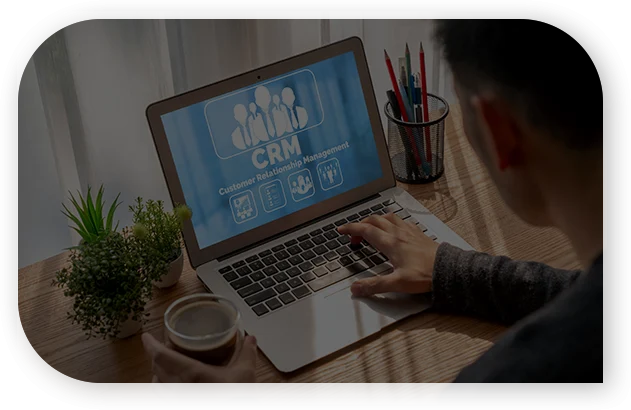 Partner with Daffodil to derive maximum value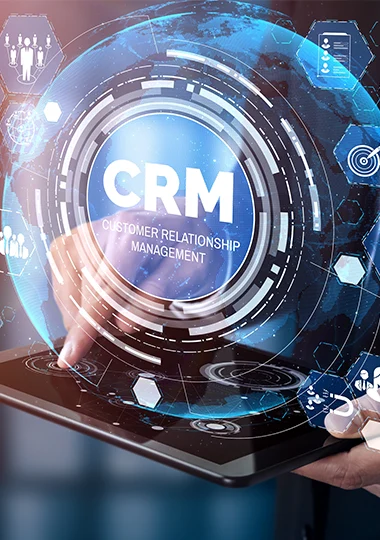 Salesforce development services we offer
Salesforce integration
Align and integrate your existing systems with different Salesforce platforms in a hassle-free manner. Hire certified Salesforce developers for seamless and secure integration based on your business requirements. Our Salesforce developers will assist you with every type of third-party platform to leverage Salesforce platforms.
Salesforce implementation
Get the best of business outcomes with our certified Salesforce experts with their implementation services. We will deliver outstanding Salesforce implementation services to enhance your business processes and workflows.
Salesforce customization
Get a wide range of Salesforce customization services to improve your customer experience and grow your business. Our Salesforce developers will add custom elements to your Salesforce solutions that make them more powerful and functional.
Salesforce migration
Migrate your current legacy systems to Salesforce without compromising security with our Salesforce experts. Our dedicated Salesforce developers have hands-on experience in Salesforce migration.
Salesforce cloud services
A comprehensive range of Salesforce cloud services at your disposal. Whether it is the Marketing Cloud, Sales Cloud, Service Cloud, or Commerce cloud, you will get a dedicated team of Salesforce developers to help you with the best cloud solutions.
Salesforce support & maintenance
Get excellent Salesforce support and maintenance services 24/7/365. Despite how small or big the issues are, you can rely on our developers for every query.
Our client success stories
Why Daffodil Software?
Meaningful Difference, Real Value
Recognized by Leading Analysts:





Global Team and Mature Processes:
Diverse workforce located throughout the world with world-class and integrated processes
1200+ people
20 years of software engineering excellence
Offices in US, UK, UAE, and India




Dedicated Practices & Consulting Approach:
Uncover the right tech for your toughest business problems through our team of seasoned subject matter experts and technologists. Dedicated practice heads for:
AI Solutions
QA & Testing Automation
Mobility
DevOps
Robotic Process Automation
Microsoft Technologies
Open Source Technologies
Salesforce
---
Strong Associations and Partnerships:






Leverage Salesforce solutions for
Allows your marketing & sales team to focus more on ideating campaigns resonating with their audience and selling the right product/service to their customers.
Salesforce is a cloud-based CRM platform consisting of detailed user information, providing businesses with easy accessibility, and enabling simplified collaboration & communication among the departments.
Unified customer view for cross-functional insights
Get access to a clean & sorted database, ready for analysis and gathering actionable insights. Providing your teams with a single, unified view of your user interactions. 
Adoption of Salesforce across industries
We create custom Salesforce solutions enabling you to connect with your customers and build long-lasting relationships.
Watch our brand video.
Get your Salesforce team up and running!
Sign up for a 30 min no-obligation
strategic session with us
Validation of your project idea/ scope of your project
Actionable insights on which technology would suit your requirements
Industry specific best practices that can be applied to your project
Implementation and engagement plan of action
Ballpark estimate and time-frame for development
Frequently asked questions (FAQs)
We have simple and transparent pricing. We let you hire certified Salesforce developers based on your requirement and the engagement model you choose with an average experience of 5 years. 
Hire Senior Salesforce Developers from us to work according to your time zone (EST/PST/CST/MST), deadline, and milestone.
Yes, we do provide support and maintenance services after successful Salesforce project completion. Our after-services include bug fixes, framework upgrades, continuous monitoring, and technical glitch resolution for the enhancements of your Salesforce product.
Salesforce developers will help your organization with multiple tasks such as analyzing and providing consulting on your current processes and will further help you implement and develop customized CRM workflows for your Salesforce platforms. Based on your specific business requirements, these developers will create scalable workflows with a comprehensive suite of Salesforce development services.
A certified Salesforce developer has in-depth knowledge of Salesforce platforms, its clouds, and how it works across different industries. Organizations hire certified Salesforce developers for customized development and implementation across Salesforce platforms according to their specific business needs.
Usually, it takes approximately 3-4 weeks but partnering with Daffodil Software will let you hire a team of certified Salesforce developers within 72 hours!
Partnering with Daffodil is extremely simple. You can fill in our 
query form
 and our Salesforce experts will reach out to you to discuss your requirements. You will be able to hire certified developers within 72 hours for your projects with different engagement models.
As soon as you hire our certified Salesforce developer, they will be immediately assigned to your project.
Our Salesforce developers are well equipped with the required skills for any sort of requirements regarding the Salesforce platforms. They are certified developers, therefore, would not require training from your end. To begin with your project, we need to understand your requirements and we would assign the best-suited developers based on your requirements and they could start working on your project right away.
Yes, our certified Salesforce developers will help you integrate Salesforce platforms with your current software systems with our customized integration services based on your requirements.