HTML5 App Development
Company
Develop high performance and feature-rich cross-platform applications using HTML5
Our Full Stack HTML5 Application Development Services Include
HTML5 Web & App Design
Benefit from unparalleled HTML5 design experience in creating secure, modular, innovative, feature-rich and custom-built HTML5 based web and app design solutions.
HTML5 Migration Services
Re-engineer existing legacy mobile app and migrate to HTML5 with modern UI/UX, cross-platform compatibility, top-notch features and, quick and hassle-free migration process.
HTML5 Plugin Development
Build performance-oriented and custom-built HTML5-based plugins for your website/app with the utmost quality and highly skilled HTML5 developers.
HTML5 Testing Services
Ensure flawless functionality and protect against any web and app bugs with our comprehensive testing services for all HTML5 tags, cross-browser compatibility, cross-device testing, etc.
Industry Specific Solutions
Avail end to end HTML5 application development solutions across all business domains including eCommerce, healthcare, education, gambling, travel, social networking, etc.
Technical Expertise
Augment your team with dedicated HTML5 web and app developers having expertise in HTML5-based frameworks like AngularJS, Ember.js, CSS, PhoneGap, etc. that speeds up HTML5 application development process.
Gain a competitive edge for your business through: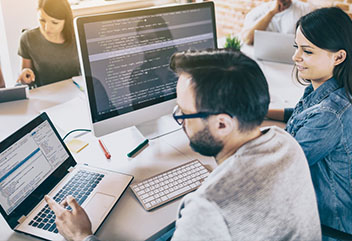 Product Engineering
Realize your vision with a tailored software, delivered on-time and within your budget
Build my product