Media Streaming
Applications
Scalable and omni-channel media streaming solutions to deliver high quality live or on-demand media
Our Media Streaming Application Development Expertise Include
Custom Media Streaming Solutions
End to end development of custom media streaming web and mobile applications enabling multi-platform broadcasting for live delivery or cloud-based streaming
Analytics and QoS/QoE Monitoring
Integration of analytic tools to monitor Quality of Service (QoS) and Quality of Experience (QoE) to analyze how content performs across audiences, destinations, and devices.
Digital Rights Management Solutions
Custom DRM solutions integrated with multi-DRM platforms such as Kaltura, Ooyala or Brightcove etc. to prevent piracy & revenue loss and ensure compliance with rights-holder.
Gain a competitive edge for your business through: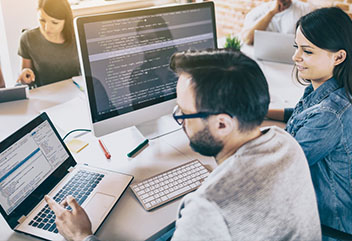 Product Engineering
Realize your vision with a tailored software, delivered on-time and within your budget
Build my product