Maximize the capabilities of Salesforce with our personalized Salesforce implementation offerings
As a Salesforce implementation partner in UAE, we offer a full suite of services specifically designed for Salesforce projects. In addition to requirement analysis and process mapping, we provide custom development, custom workflows, and Salesforce configuration solutions. Through rapid development processes, we ensure efficient operation and offer ongoing support and maintenance for a seamless Salesforce experience.
With over 150 trained professionals, we are dedicated to assisting our clients in achieving success and growing their businesses. Our status as a Salesforce Registered Consulting Partner allows us to have direct access to the latest Salesforce resources, tools, and training, ensuring that our team stays up-to-date with the platform's advancements. This, in turn, benefits our customers as we can provide them with the most effective and innovative solutions tailored to their specific needs.
Partner with us to unlock the full potential of Salesforce, driving growth and success for your business.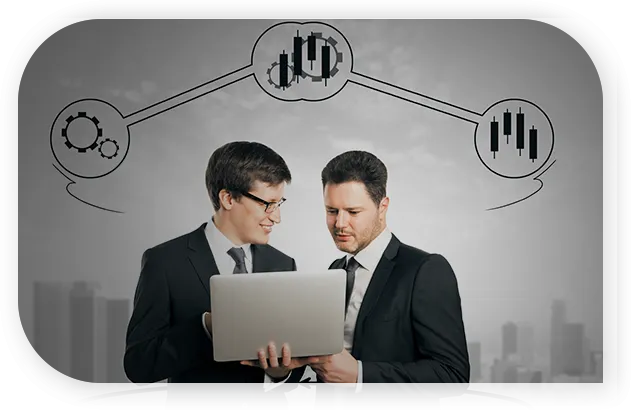 Why choose Daffodil as your Salesforce implementation partner?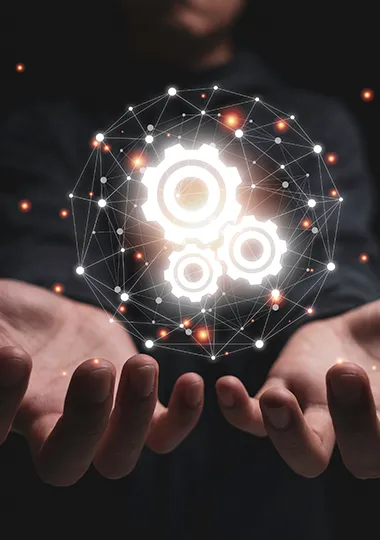 Our Salesforce service offerings :
Salesforce customization
At Daffodil, we adopt a tailored approach to meet your unique business requirements. We focus on understanding your industry-specific challenges and objectives to deliver custom Salesforce solutions that drive growth and customer satisfaction.
Salesforce integration
Seamlessly connect and synchronize your current systems with diverse Salesforce platforms. Rely on us, your trusted Salesforce implementation partner to provide safe and smooth integration, specifically designed to cater to your organization's requirements.
Salesforce migration
Efficiently transfer your existing legacy systems to Salesforce with our specialized services, including data migration, process optimization, and custom configurations. Our team is proficient in conducting secure and seamless migrations, ensuring minimal downtime and maximizing the benefits of your Salesforce platform.
Salesforce implementation
Achieve superior business outcomes with our  Salesforce implementation services. Our certified experts provide system customization, data migration, and workflow automation, optimizing operations and processes for your industry-specific needs.
Salesforce support & maintenance
Experience  24/7 Salesforce maintenance and support services, including system monitoring, bug resolution, and performance optimization. Our dedicated team of experts is committed to promptly addressing any challenges, ensuring the seamless operation and peak performance of your Salesforce platform.
Salesforce cloud services
We have diverse selection of Salesforce cloud offerings to elevate your business operations. Our expertise spans across various platforms, including Marketing Cloud, Sales Cloud, Service Cloud, and Commerce Cloud, providing you with customized solutions that cater to your specific requirements.
Our Salesforce implementation success stories
How our services span across different clouds:
Why Daffodil Software?
Meaningful Difference, Real Value
Recognized by Leading Analysts:





Global Team and Mature Processes:
Diverse workforce located throughout the world with world-class and integrated processes
1200+ people
20 years of software engineering excellence
Offices in US, UK, UAE, and India




Dedicated Practices & Consulting Approach:
Uncover the right tech for your toughest business problems through our team of seasoned subject matter experts and technologists. Dedicated practice heads for:
AI Solutions
QA & Testing Automation
Mobility
DevOps
Robotic Process Automation
Microsoft Technologies
Open Source Technologies
Salesforce
---
Strong Associations and Partnerships:






What makes Daffodil unique as a Salesforce implementation partner?
Daffodil, as a Salesforce implementation partner, excels in helping businesses optimize their processes by leveraging the power and flexibility of the Salesforce platform. By implementing customized Salesforce solutions, Daffodil enables organizations to streamline their workflows, enhance efficiency, and improve overall productivity.
As a Salesforce implementation partner, Daffodil is committed to ensuring that businesses maximize their ROI . By offering tailored Salesforce solutions and services, Daffodil helps organizations unlock the full potential of the platform, leading to increased revenue, reduced operational costs, and enhanced customer satisfaction.
Unified customer view for cross-functional insights
We play a crucial role in helping businesses create a unified customer view for cross-functional insights. By leveraging the power of the Salesforce platform, Daffodil enables organizations to consolidate customer data from various sources, providing a comprehensive understanding of customer behavior, preferences, and interactions across multiple touchpoints.
We excel in helping businesses simplify collaboration among teams and departments by leveraging the powerful features of the Salesforce platform. By implementing customized Salesforce solutions, Daffodil enables organizations to streamline communication, enhance teamwork, and improve overall productivity.
Helping you implement Salesforce for various industries
We create custom Salesforce solutions enabling you to connect with your customers and build long-lasting relationships.
Watch our brand video.
Get started with Salesforce implementation services
Sign up for a 30 min no-obligation
strategic session with us
Validation of your project idea/ scope of your project
Actionable insights on which technology would suit your requirements
Industry specific best practices that can be applied to your project
Implementation and engagement plan of action
Ballpark estimate and time-frame for development
Frequently asked questions (FAQs)
A Salesforce implementation partner plays a crucial role in helping businesses maximize the benefits of the Salesforce platform. Their responsibilities include Understanding the organization's requirements, Mapping out a tailored implementation strategy, and Providing expert guidance throughout the process.
They also ensure seamless data migration, integrate Salesforce with existing systems, and offer training to users. Furthermore, they provide ongoing support and maintenance to help businesses adapt to evolving needs and optimize their Salesforce experience.
It is crucial to find a partner who understands and speaks your language, ensuring seamless communication and collaboration. Look for a technology and platform-agnostic partner with rich experience, as they can adapt to various technologies and platforms, providing the best solutions for your needs. Seeking out technical project management is essential, as it ensures that your projects are executed efficiently and effectively.
The ability to manage change is another vital aspect to consider, as it demonstrates a partner's adaptability and flexibility in the face of evolving business environments. A partner who garners trust and understanding will ensure a successful long-term relationship, leading to better results for your projects. Finally, seek partners who think beyond the implementation, as they will be able to provide strategic guidance and support, ensuring that your projects are not only executed successfully but also contribute to your overall business objectives.
Implementation partners bring valuable expertise and experience, save time and costs, ensure customized solutions, and provide training and support, all contributing to the success and growth of your business.
The duration of a Salesforce implementation varies depending on factors such as the complexity of the project, the size of the organization, and the level of customization required. It can range from a few weeks for small projects to several months for larger, more complex implementations.