Managed Services: From stability to solution to evolution
Every organization must adapt to evolving business procedures, security changes, and structural adjustments as business expands. In addition, Salesforce introduces new upgrades periodically with features being added & withdrawn as per market needs.
This complexity requires a wide range of specialized Salesforce skills for continuous monitoring and supporting of your short & long term business goals. This is where Salesforce Managed Services becomes a flexible, scalable, and economic solution to help your organization achieve a stable and continuous growth.
Daffodil Software brings you the expertise of 150+ salesforce certified professionals who will act as an extension of your team in maintaining, mitigating & strategically overseeing the evolution of your business.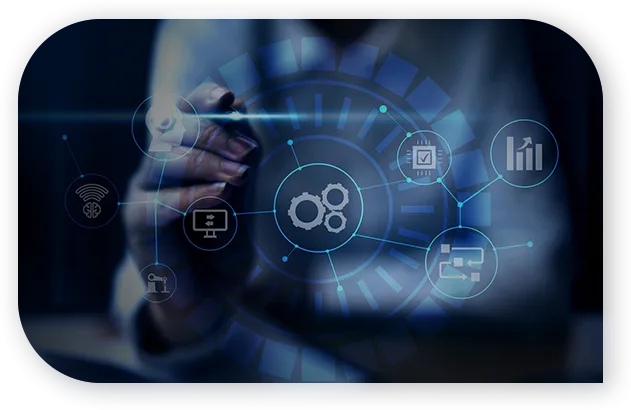 Value we bring to the Salesforce ecosystem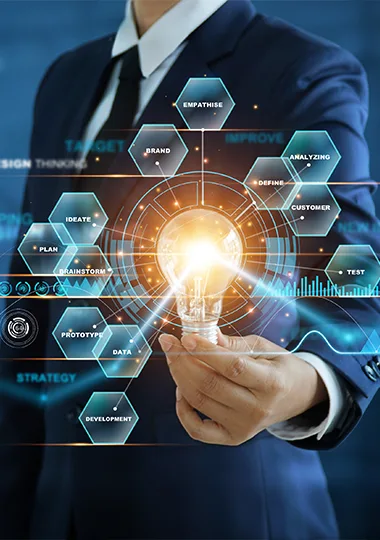 Our entire range of Salesforce managed services
Salesforce consulting
Get your sales, customer service and marketing needs analyzed at every step with our full-cycle salesforce consulting services. With the right support & strategic guidance, reach your goals faster & scale business higher.
Salesforce implementation
Build new capabilities in your Salesforce environment with our Implementation services.  We implement end to end solutions, which ensure the full coverage of particular business needs with relevant Salesforce products.
Salesforce customization
We tailor your Salesforce solution with custom workflows, report/dashboards, email templates, etc. to provide better visibility into customer journey & enhanced customer experience.
Salesforce lightning migration
Whether it's better productivity or visually appealing reports, Lightning Migration can help you customize your interface, prioritize the pivotal data insights & increase overall Salesforce user adoption.
Salesforce integration
Build a connected environment with third-party integrations & ensure a unified experience across all platforms & teams using our Salesforce Integration services.
Salesforce support & maintenance
Whether it's maintaining the Salesforce CRM stability and health, or monitoring daily routine performance, Managed Services ensure proactive maintenance & improvements to set you up for success.
Salesforce optimization
Harmonize your platform, reduce redundancies & eliminate bad data with our Salesforce optimization managed services. Have our skilled experts address data vulnerabilities, increase user adoption & enhance your platform's performance.
Marketing automation
Our managed services experts can help you improve efficiency of your marketing activities. Whether it's email campaigns or lead generation, our team can help you deliver an unparalleled experience with operational excellence.
Analytics & reports
Get the snippet of the most important metrics first, readily interpret and gather key insights, review reports and make data-backed decisions for your business with the Salesforce analytics & reporting dashboard.
Our salesforce managed service success stories
Drive higher ROI from your Salesforce investments
Why Daffodil Software?
Meaningful Difference, Real Value
Recognized by Leading Analysts:





Global Team and Mature Processes:
Diverse workforce located throughout the world with world-class and integrated processes
1200+ people
20 years of software engineering excellence
Offices in US, UK, UAE, and India




Dedicated Practices & Consulting Approach:
Uncover the right tech for your toughest business problems through our team of seasoned subject matter experts and technologists. Dedicated practice heads for:
AI Solutions
QA & Testing Automation
Mobility
DevOps
Robotic Process Automation
Microsoft Technologies
Open Source Technologies
Salesforce
---
Strong Associations and Partnerships:






How we co-create value for your business
Our team can help you create an extensive & robust roadmap and strategize your next big steps in line with your current business vision. Get strategic advantage over your competition, plan ahead of time and stay on top of system upgrades with the help of salesforce managed services.
Instead of hiring multiple full-time employees, one can instead choose to hire certified salesforce experts at much less cost and for pre-fixed working hours. This flexibility makes managed services a cost-effective, go-to option for organizations, both big & small.
Managed services providers bring a blend of expertise with them. Our experts go through continuous learning and have diverse platform knowledge & proven skill-set to help you tackle all your salesforce challenges with utmost ease.
Our teams have set standards and processes to manage your platform efficiently. Whether it's implementation, customization, consultation or integration, you can always expect a consistent, process-driven approach from start to finish.

The bottomline: Why do you need managed services?
Salesforce Managed Services empowers organizations with strategic & future-ready frameworks, lowers the overhead costs with flexible solutions and helps to utilize the salesforce platform to its full capacity. By aligning with our specialized experts, you can mitigate critical issues, have more time at hand for transformation and achieve operational goals faster.
With the ever-evolving Salesforce environment, it is imperative to keep your platforms up & running and leverage it to deliver a streamlined experience to your teams & customers. Managed services help to pave the way for higher ROI making it the best solution for organizations irrespective of its scope & size.
How managed cloud services can help your business?
We create custom Salesforce solutions enabling you to connect with your customers and build long-lasting relationships.
Watch our brand video
Set your business up for success with a free session today!
Sign up for a 30 min no-obligation
strategic session with us
Validation of your project idea/ scope of your project
Actionable insights on which technology would suit your requirements
Industry specific best practices that can be applied to your project
Implementation and engagement plan of action
Ballpark estimate and time-frame for development
Frequently Asked Questions (FAQs)
Managed services offer a way for organizations to externally manage, monitor & leverage Salesforce capabilities. A managed services provider offers ongoing & regular support in mitigating issues before they impact operations, maintaining regular Salesforce upgrades and making sure the platform is up to date with minimal downtime.
Businesses today have to customize salesforce time & again, level-up operational performance, manage complex IT infrastructure, keep up with the competition – all while keeping the cost down. This is where Managed Services come into play.
Managed Services Providers can:
◉ Provide a readily available team of experts without the burden of hiring full-time
◉ Help with critical upgrades and new technologies
◉ Automate processes to save time & effort
◉ Address challenges and reduce risks well in time
◉ Monitor regularly so your core team can focus on other things the pipeline
Organizations, depending on their need & criticality, can easily:
◉ Hire Managed Services Providers for sales force management
◉ Meet goals while the experts work on the maintenance
◉ Lower the cost and increase ROIs
◉ Take less time to deploy and minimize security risks
The cost depends on the overall scope which includes integrations required, range of customization, type of engagement model, no. of experts, etc.
Managed services maintain software and hardware both while SaaS takes care of just software available for use over the cloud. Managed services are much more comprehensive as they monitor both sides.
Managed cloud services are a partial or complete maintenance of an application or a service on the cloud infrastructure by a third-party organization or a consultant. It is a scalable, secure and flexible solution for organizations to focus on business rather than technology management.
Outsourcing entails hiring people or services for a particular task. The vision is generally narrow and task specific. While managed services offer a holistic approach which is focused on end-user experience and providing end-to-end operational support.
Also, managed services are constantly customized as per organization's needs while outsourcing is generally a pre-packaged solution.