Front-End Development Services
Top-notch front-end development services to create interactive custom web and mobile applications to deliver outstanding user experience using latest technologies and mature processes. 
Our Front-End Development Services
Front-End Architecture Design
We create an efficient and sustainable workflow using agile methodology, programming practices to improve quality of frontend code. Work with the best of front-end technologies to architect responsive user experiences.
Full Stack Development
We have an array of highly experienced front end and back end developers and we develop websites that have, both an iconic frontend, and a robust and easy to use backend using languages such as React JS, Node.js, Javascript, Angular JS. We also do PSD to bootstrap, CMS theming, HTML & CSS responsive web design.
Web App Interface
We have vast experience in making user-friendly web interfaces that help improve user experience and increase customer engagement. Leveraging our best-in-class web app development expertise will help you offer top-notch web apps and websites to your users and add value to your digital presence.
Mobile App Interface
We specialize in creating intuitive user interfaces across all mobile devices. We keep pace with the latest mobile trends and constantly improve our skills.
Voice User Interface (VUI)
We provide consulting expertise in the design, development and evaluation of voice user interfaces (VUI). We provide our clients with in-depth, hands-on knowledge of existing speech recognition, text-to-speech and conversational dialog technologies.
Maintenance & Support
We have dedicated teams of well-versed professionals to maintain and provide support to your applications. Updated with the latest trends and equipped to troubleshoot all issues, deploy support and maintenance teams.
Cross-Platform UI Development
We create compelling cross-platform apps with modern design and great usability and functionality. We make your web application become accessible for your target audience on any browser, device, and platform.
Services That Set You Up for Success
Covering the entire gamut of custom software development to help you solve complex business & technology challenges in the most pragmatic manner.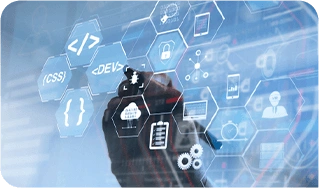 Custom Software Engineering
Turn your vision into a market-fit product; developed on-time and within your budget.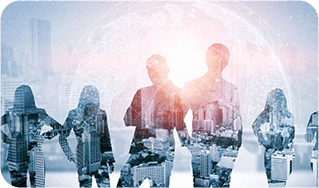 Smart Teams
Hire dedicated full stack developers to accelerate your project or bridge skill-set gaps.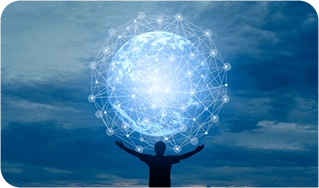 Digital Transformation
Implement a digital-first business strategy to boost your efficiency, CX, and revenue.