Business Intelligence Services
Unleash the power of your business data and turn it into actionable insights with our business intelligence services. Make smarter business decisions by turning data into useful information through market-proven tools such as Tableau and Power BI.
Enabling Organizations to:
Make data-driven decisions
Make informed data-driven decisions by utilizing your business data. Improve your day-to-day workflows, grow your revenue and expand your customer base by reducing time-to-decision.
Enhance business efficiency
Improve your operational efficiency by implementing the latest BI tools and technologies or upgrading the existing ones. Gather valuable insights on user behavioral patterns, employees' internal communication, etc. through our BI services.
Improve risk management
Monitor fraudulent user behavior and detect suspicious patterns through powerful BI tools. Our team also develops predictive analytics solutions to make accurate forecasts of market demands and trends to reduce various risks.
Services That Set You Up for Success
Covering the entire gamut of custom software development to help you solve complex business & technology challenges in the most pragmatic manner.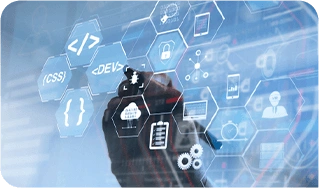 Custom Software Engineering
Implement a digital-first business strategy to boost your efficiency, CX, and revenue.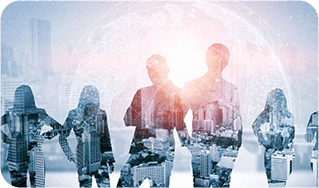 Smart Teams
Hire dedicated full stack developers to accelerate your project of bridge skill-set gaps.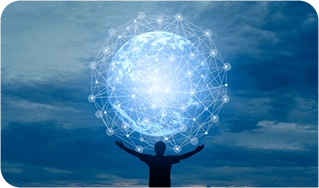 Digital Transformation
Implement a digital-first business strategy to boost your efficiency, CX, and revenue.
Why Daffodil Software?
Meaningful Difference, Real Value
Recognized by Leading Analysts:





Global Team and Mature Processes:
Diverse workforce located throughout the world with world-class and integrated processes
1200+ people
20 years of software engineering excellence
Offices in US, UK, UAE, and India




Dedicated Practices & Consulting Approach:
Uncover the right tech for your toughest business problems through our team of seasoned subject matter experts and technologists. Dedicated practice heads for:
AI Solutions
QA & Testing Automation
Mobility
DevOps
Robotic Process Automation
Microsoft Technologies
Open Source Technologies
Salesforce
---
Strong Associations and Partnerships:






Get in Touch
Sign up for a 30 min no-obligation strategic session with us
Let us understand your business objectives, set up initial milestones, and plan your software project.
At the end of this 30 min session, walk out with:
Validation of your project idea/ scope of your project
Actionable insights on which technology would suit your requirements
Industry specific best practices that can be applied to your project
Implementation and engagement plan of action
Ballpark estimate and time-frame for development