Rest assured, our QA team has your back
Ensure maximum test coverage and quality of your software application with our software testing services. Daffodil's quality assurance expertise spans a wide range of software applications including client-server apps, web apps, mobile apps, high-volume transaction applications, and highly complex software systems.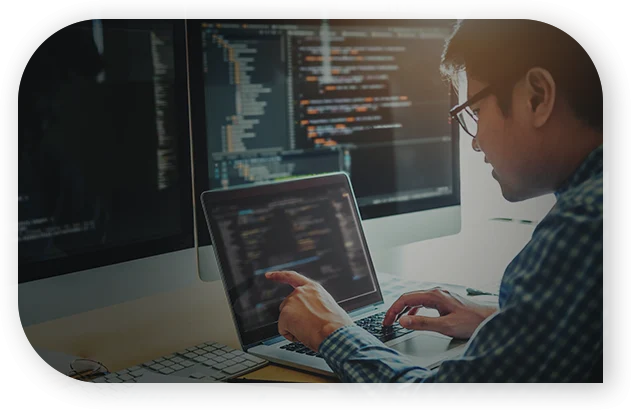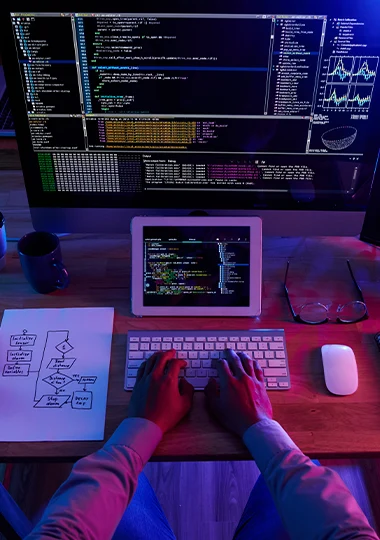 Our software testing & QA services
Manual testing services
Daffodil provides end-to-end manual testing services for your web and mobile applications by leveraging our foundation of matured test processes, reporting mechanisms and experience in all industry-leading testing tools.

Automated software testing
Harness the power of automation to maximize the test coverage for your software using high-end automation testing services and tools. Minimize the risk of human errors, and significantly increase the speed of application deployment. 
Test advisory & transformation
Reduce redundancy in your testing processes, enhance test-coverage, analyze QA readiness, understand possible optimizations and ensure better resource utilization with our QA advisory and transformation services.

Performance testing & monitoring
Ensure that your applications are stable, quick, scalable and responsive irrespective of the workload.  Our performance engineering and regression testing cycles are specially designed to manage and mitigate performance risks.
API testing services
Our API testing services ensure that your applications always meet the bar with respect to reliability, functionality, security and performance. With our well-structured API testing approach, you can save time and ensure your project is on the right path.

Usability testing
Daffodils usability testing services ensure ease of navigation of UI & GUI, interface design effectiveness, consistency in different environments and more. We use robust usability testing methodologies to improve web and mobile app interfaces according to different environments and operating systems. 

Managed QA services
Our managed QA services will ensure that you see measurable improvement in software quality without significant increase in cost overhead.
Why choose us as your software testing partner
Why Daffodil Software?
Meaningful Difference, Real Value
Recognized by Leading Analysts:





Global Team and Mature Processes:
Diverse workforce located throughout the world with world-class and integrated processes
1200+ people
20 years of software engineering excellence
Offices in US, UK, UAE, and India




Dedicated Practices & Consulting Approach:
Uncover the right tech for your toughest business problems through our team of seasoned subject matter experts and technologists. Dedicated practice heads for:
AI Solutions
QA & Testing Automation
Mobility
DevOps
Robotic Process Automation
Microsoft Technologies
Open Source Technologies
Salesforce
---
Strong Associations and Partnerships:






Our comprehensive software testing solutions will ensure that you are always at the top of your game.
Watch our brand video.
Software testing insights
Your first testing consulting session is on us!
Sign up for a 30 min no-obligation
strategic session with us
Validation of your project idea/ scope of your project
Actionable insights on which technology would suit your requirements
Industry specific best practices that can be applied to your project
Implementation and engagement plan of action
Ballpark estimate and time-frame for development
Frequently asked questions (FAQs)
Daffodil has an experience of 20+ years in working with 100+ companies as their software testing partner. Our skilled software testers ensure that your product is of the highest quality without compromising on speed to market and cost. 
The advantages of working with a external software testing firm are many:




– You get an outsider's perspective which can help improve current offerings




– You benefit from the firms domain expertise




– You can save valuable time and be assured of quality of        service 
Yes, if the clients wishes we can also sign an NDA to ensure data security.