Challenges of an in-house QA team and how we can help
Lack of a Clear QA Strategy
A clear strategy is critical for effective QA testing. Without it, your team may miss important aspects, leading to quality issues in your digital platforms. As your QA partner, we bring a strategic approach to QA testing. Our well seasoned professionals constantly research best practices and ensure that your QA process is strategic, comprehensive, and effective.
Product Quality Managed by Non-QA Specialists
Quality assurance is a specialized field. When non-QA specialists manage product quality, it can lead to oversights and errors. By outsourcing your QA services to us, you get access to a team of QA experts who are specialized in various domains. This ensures that your product quality is managed by experts who know what they're doing.
Testing Strategy Not Integral to the Development Process
A testing strategy that's not integrated into the development process can lead to inefficiencies and quality issues. Our approach ensures that the testing strategy is an integral part of the development process and certain benchmarks are always in place to ensure that product quality is enhanced.
Workload Issues in Your Current QA Team
Overworked QA teams can lead to errors and oversights. By outsourcing your QA services to us, you can effectively manage your QA workload. Our team works as an extension of your in-house team, taking on the QA tasks and reducing the workload on your team.
Budget Constraints for QA Tools
Quality assurance requires the right tools, which can be expensive. By outsourcing your QA services to us, you can leverage our suite of QA tools without having to invest in them yourself. Plus, our value-based pricing model ensures transparency and makes your costs more predictable.
Our top-tier QA services:
Want to ensure your product's quality without the hassle? Outsource your QA needs to us now!
The value we deliver through our QA outsourcing services: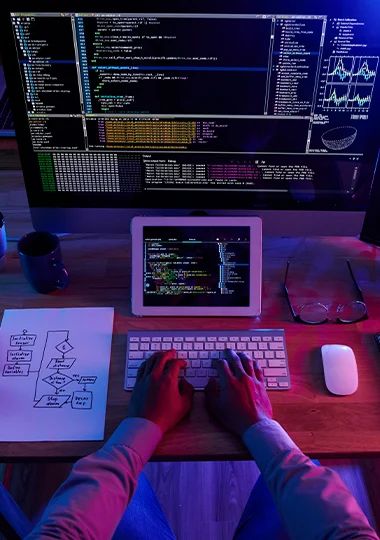 Our selected success stories in QA outsourcing:
QA outsourcing serving options for you:
Why Daffodil Software?
Meaningful Difference, Real Value
Recognized by Leading Analysts:





Global Team and Mature Processes:
Diverse workforce located throughout the world with world-class and integrated processes
1200+ people
20 years of software engineering excellence
Offices in US, UK, UAE, and India




Dedicated Practices & Consulting Approach:
Uncover the right tech for your toughest business problems through our team of seasoned subject matter experts and technologists. Dedicated practice heads for:
AI Solutions
QA & Testing Automation
Mobility
DevOps
Robotic Process Automation
Microsoft Technologies
Open Source Technologies
Salesforce
---
Strong Associations and Partnerships:






Leveraging future technologies in QA testing services
Take your free QA outsourcing session today!
Sign up for a 30 min no-obligation
strategic session with us
Validation of your project idea/ scope of your project
Actionable insights on which technology would suit your requirements
Industry specific best practices that can be applied to your project
Implementation and engagement plan of action
Ballpark estimate and time-frame for development
We deliver agile and adaptable QA outsourcing solutions to help you achieve your organizational goals.
Watch our brand video.
Frequently asked questions (FAQs)
Outsourcing QA services can provide several benefits such as access to specialized expertise, cost savings, improved efficiency, and a focus on your core business. It also allows for scalability, as you can easily adjust the level of services based on your current needs.
Our team can work as an extension of your in-house team, taking on the QA tasks and reducing the workload on your team. We can easily scale our services based on your needs, ensuring that your team can focus on their core responsibilities.
Yes, we offer ongoing support and maintenance services after the project is completed. We understand that QA testing is not a one-time task, but an ongoing process. Our support services ensure that your digital platforms continue to perform at their best.
We have worked with a wide range of businesses across various industries. Our clients include tech startups, mid-sized tech companies, and large tech corporations. Our diverse experience allows us to adapt to the unique needs and challenges of each business we work with.
Our unique value-based pricing model ensures you pay for the value we deliver, not the time spent. This model aligns our goals with yours and ensures a win-win partnership. Plus, by leveraging our resources and expertise, you can significantly reduce your operational costs.