Medical Practice
Management Solutions
Custom Practice Management Systems (PMS) to efficiently manage day-to-day tasks of operating a medical facility
Medical Practice Management Software Development
PMS Architecture
Engineering of client-server architectures for on-site or cloud-based server processing. Programming of relational database management systems (RDBMS) to handle high volume of medical and administrative data securely.
Custom PMS Solution Development
Custom PMS development with features for registering patients, recording patient demographics and medical information, processing insurance, and automating administrative operations.
Custom Module Development
Development and integration of new modules such as patient data management, insurance and billing information management, inventory management (medicine, supplies, and equipment) etc.
PMS Mobility Solutions
Develop cross-platform mobile applications and portals that provide role based access to physicians, patients and other stakeholders to remotely access and edit data.
Document Management Solutions
Digitization of intensive documentation processes that facilitate digital signatures, redlining, expiration tracking, role-based approvals and gating processes.
Compliance with HIE Standards
Compliance with digital healthcare information exchange standards such as HIPAA, HL7, and Digital Imaging and Communications in Medicine (DICOM).
Gain a competitive edge for your business through: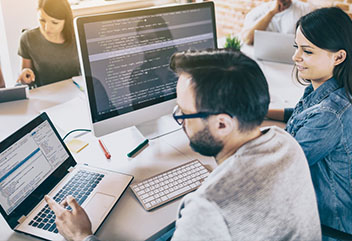 Product Engineering
Realize your vision with a tailored software, delivered on-time and within your budget
Build my product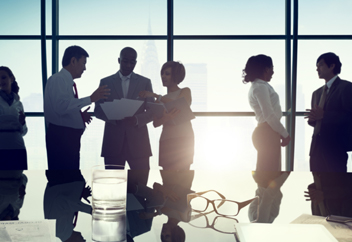 GDPR
Adherence to policies for collecting, processing, and securing personal data.

FHIR
Fast Healthcare Interoperability Resources is a standard describing data formats and elements and an application programming interface for exchanging EHR

HIPAA
Implement secure electronic access to health data & remain in compliance with the privacy regulations set by HHS

FHIR
Compliance to standards for the exchange, integration, sharing, and retrieval of electronic health information

DICOM
International standard to transmit, store, retrieve, print, process, and display medical imaging information

SNOMED
Expertise in medical terms providing codes, terms, synonyms and definitions used in clinical documentation and reporting

CCDA
Consolidated Clinical Document Architecture.to create documents and template methodologies for medical documents

ISO 9001:2015
Multiple ISO certifications such as ISO 9001:2015, ISO 27001:2013 and ISO 20000:2018 for strict data security protocols

CMMIDEV/3
Implement secure electronic access to health data & remain in compliance with the privacy regulations set by HHS