Our expertise in healthcare IoT solutions and services
IoT enabled remote patient monitoring
Monitor your patient's health and well-being from a distance. We help you develop healthcare IoT solutions that allow you to continuously track and monitor a patient's health and well-being remotely. This comprehensive and real-time information can enable healthcare providers to take timely decisions and deliver personalized care
Health Data Analytics and Insights
IoT devices generate huge amounts of healthcare data which can help in driving meaningful insights. We help you develop advanced data analytics solutions that help healthcare organizations to identify trends and patterns. The generated insights even help with risk assessment.
Smart hospital solutions
Our IoT services also include designing smart hospital spaces that improve patient experiences and operational effectiveness. We allow automated asset tracking, real-time location services, and environmental monitoring by integrating IoT-enabled devices. Smart hospital solutions optimize resource use, improve patient flow, and streamline processes to improve patient safety and happiness.
IoT for medical devices
Real-time tracking and evaluation of patients' vital signs such as pulse, blood pressure, and glucose levels. Ongoing analysis of patient's health information to enhance disease treatment and management, facilitating improved care decisions. Notifying a nurse and a doctor when health parameters deviate from the norm.
Patient and staff tracking
Our IoT solutions allow healthcare facilities to manage and optimize staff schedules and patient flow in real-time. This helps in increasing security, enhances resource management, and spots internal process bottlenecks.
Integration with IT ecosystem
Integrate IoT-enabled devices and systems with your current IT ecosystem with minimum disruption. We ensure minimum downtime, seamless integration, and effective communication between systems.
Our success stories healthcare IoT solutions
Meet all quality standards and compliance in your healthcare IoT solutions
Our customized IoT healthcare solutions development services strictly adhere to medical standards and compliances. Data security is the cornerstone of our software solutions. Our policies ensure data interoperability and secure electronic access. We are compliant with standards for the exchange, integration, sharing, and retrieval of electronic health information. We also follow international standards to transmit, store, retrieve, print, process, and display medical imaging information.
Adherence with Healthcare Standards such as HIPAA, HL7, FHIR, CDA, DICOM, etc.
Compliance with ISO 9001:2015 certifications
Expertise in Medical terms usage (SNOMED)
See what our clients have to say about our healthcare IoT solutions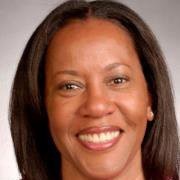 Tillata Gibson
Founder & CEO, Send Mammogram
" Daffodil Software delivered on its promise to complete the backlogged items, providing a more comprehensive solution. They were unique because they provided quality work at an affordable cost — a win-win for both companies."
Bottomline metrics that can be elevated with custom healthcare IoT solutions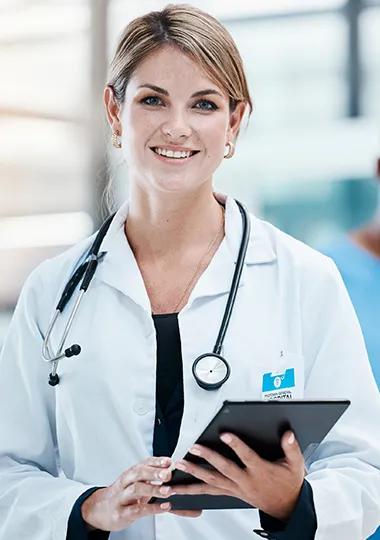 Redefining healthcare with IoT expertise:
At Daffodil Software we are at the forefront of driving digital transformation in the healthcare sector. Our vision is to redefine the healthcare landscape with IoT. With a deep understanding of IoT technologies and their limitless potential, we aim to enhance healthcare delivery and strengthen healthcare organizations.
We hold 20+ years of domain expertise in healthcare software development and have experience working with 100+ clients across the globe. This wealth of experience enables us to comprehend the intricacies of healthcare IoT solutions, embrace the digital revolution, and deliver cutting-edge IoT-enabled products and services.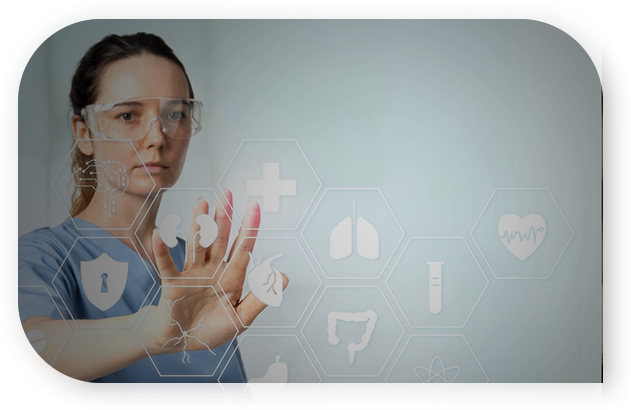 The new pulse of the healthcare ecosystem: IoT Solutions
The future of IoT applications in healthcare
Sensor-equipped smart beds can automatically adapt in hospitals to offer the best pressure and support, improving patient comfort. Additionally, they can notify medical personnel when a patient is attempting to stand up, lowering the danger of falls. Additionally, smart beds can track vital indications like heart rate, respiration rate, and sleep patterns, giving healthcare professionals useful information. They can even tell if a patient's heart has stopped or if their respiration has ceased, allowing medical staff to act right away. Future smart beds are anticipated to be considerably more advanced, thanks to the fusion of artificial intelligence and IoT (Internet of Things), raising the bar for patient care and safety.
Medication dispensers are transforming how patients follow their prescription regimes in the world of IoT healthcare. These intelligent devices can store, organize, and dispense the right dosage of medication at the right times; thanks to their internet connectivity. The likelihood of drug errors, a serious problem in patient care, is greatly decreased by this automation. Additionally, these dispensers frequently have alert systems that notify patients when it's time to take their medications via text messages, emails, or loud alarms. The dispenser has the ability to alert family members or medical professionals if a dose is missed.
Patients can now swallow sensor-equipped devices designed like pills. Once consumed, these sensors send data to a smartphone app, helping patients remember to take their medicines as prescribed. Due to forgetfulness or other human errors, patients frequently fail to take their prescription drugs as directed. This technology addresses this problem. Ingestible sensors support diagnostic procedures in addition to ensuring that patients take the appropriate medications at the appropriate times and in the proper amounts. A few ingestible sensors are being utilized to precisely identify diseases including colon cancer and irritable bowel syndrome. Notably, the usage of these devices has been authorized by health authorities and they were created with patient safety in mind.
Moodables are mood-enhancing devices that help in improving our mood throughout the day. Moodables use neurostimulation technology, a secure and non-invasive way to stimulate particular brain parts. The neurological circuits that this technology is intended to target can lead to a range of mood states. For instance, it may support relaxation, attention, or stress reduction. These wearable gadgets frequently come with an app that lets users manage and personalize their experiences. Additionally, the app may monitor mood swings and offer suggestions of how certain factors might be influencing the user's emotional state. In the future, Moodables might be applied in therapeutic settings to help treat illnesses like anxiety or depression.
The next frontier: Emerging IoT-driven trends in healthcare
Why Daffodil Software?
Meaningful Difference, Real Value
Recognized by Leading Analysts:





Global Team and Mature Processes:
Diverse workforce located throughout the world with world-class and integrated processes
1200+ people
20 years of software engineering excellence
Offices in US, UK, UAE, and India




Dedicated Practices & Consulting Approach:
Uncover the right tech for your toughest business problems through our team of seasoned subject matter experts and technologists. Dedicated practice heads for:
AI Solutions
QA & Testing Automation
Mobility
DevOps
Robotic Process Automation
Microsoft Technologies
Open Source Technologies
Salesforce
---
Strong Associations and Partnerships:






We create agile and adaptable IoT healthcare solutions to help you improve patient outcomes.
Watch our brand video.
Sign up for a 30 min no-obligation
strategic session with us
Validation of your project idea/ scope of your project
Actionable insights on which technology would suit your requirements
Industry specific best practices that can be applied to your project
Implementation and engagement plan of action
Ballpark estimate and time-frame for development
Frequently asked questions (FAQs)
The use of linked devices for health monitoring and medical interventions is referred to as the Internet of Things (IoT) in healthcare, also known as the Internet of Medical Things (IoMT). IoT devices can perform therapeutic tasks or gather, analyze, and transmit health data. IoT, for instance, can support real-time monitoring of patient's vital signs, enabling speedier and more proactive reactions to medical crises. Additionally, by providing remote patient care and tracking drug adherence, it can cut down on hospital stays and readmissions.
In the context of healthcare, the Internet of Things (IoT) refers to a network of software programs and medical devices linked to healthcare IT systems via internet computer networks. These devices include everything from conventional medical sensors to implantable devices.
There are various examples of IoT devices in healthcare. One common example is wearable health monitors. These health monitors track patients' heart rates, sleep patterns as well as physical activities. Other examples include smart beds, connected inhalers, smart pills, personal emergency response, telemedicine, and remote patient monitoring tools, etc.
IoT in healthcare has the potential to completely transform many facets of patient care, diagnosis, and treatment. Future developments in remote patient monitoring will make it possible for medical professionals to keep track of patients continuously without requiring hospitalization. As linked devices collect and analyze massive quantities of data, IoT will also play a significant part in personalized medicine. The use of IoT in controlling chronic diseases, enhancing drug adherence, and even anticipating health issues before they become serious are other possible advancements. As with any technology, it is crucial to deal with potential issues including data security and privacy concerns.