Home Care Software
Streamline patient communication with a customized home care software that provides your patients with self-directed hospital-like wellness at home
Helping in-home healthcare providers improve efficiency, maximize compliance, and provide better patient care.
Save Time With Robust Scheduling
Simplify shift management with the ability to build recurring or bulk shifts at once
Optimize Caregiver Matching
Provide better care by scheduling visits based on care plans, caregiver skills, client needs, proximity, and caregiver availability
Accurately Log Visits and Activities
Boost transparency and accountability with built-in telephony that allows you to provide proof of visit
Leverage Seamless Integrations
Integration with popular EMR solutions and PMS such as Quickbooks, ADP, Kronos, and many others
Nursing Care
Put the right information in the right hands, at the right time. Enable nurses to operate efficiently by managing care plans, notes, and activities at any time, through a mobile application.
Hospital quality specialized post operative/nursing care
Injection & Infusions and Vaccinations
Medical Dressing
Medical Care - Vital Measurement, Urine Catheter care, Oxygen administration etc.
Chronic and terminal disease management
Diet Care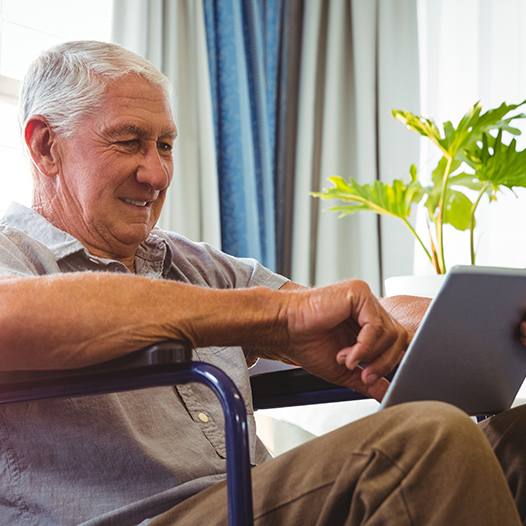 Caregivers/Attendant Care:
Enables patients to request for trained attendant services/Caregivers to take care of the daily activities of a person in need. Platform enables people to request for personalized care for newborn babies, elders or patients of post medical procedure
12hrs/24 hrs. on demand attendant services
Elderly care at home
New born baby care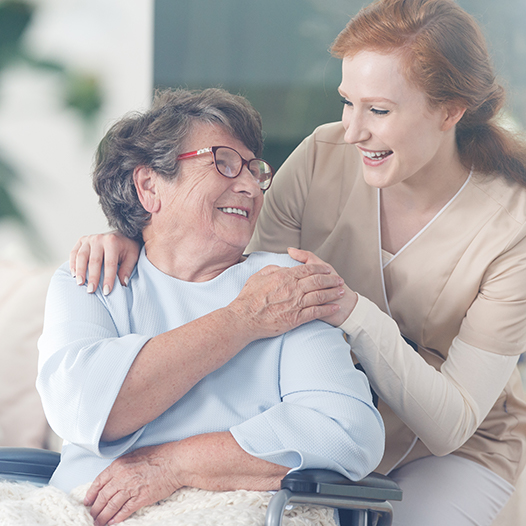 GDPR
Adherence to policies for collecting, processing, and securing personal data.

FHIR
Fast Healthcare Interoperability Resources is a standard describing data formats and elements and an application programming interface for exchanging EHR

HIPAA
Implement secure electronic access to health data & remain in compliance with the privacy regulations set by HHS

FHIR
Compliance to standards for the exchange, integration, sharing, and retrieval of electronic health information

DICOM
International standard to transmit, store, retrieve, print, process, and display medical imaging information

SNOMED
Expertise in medical terms providing codes, terms, synonyms and definitions used in clinical documentation and reporting

CCDA
Consolidated Clinical Document Architecture.to create documents and template methodologies for medical documents

ISO 9001:2015
Multiple ISO certifications such as ISO 9001:2015, ISO 27001:2013 and ISO 20000:2018 for strict data security protocols

CMMIDEV/3
Implement secure electronic access to health data & remain in compliance with the privacy regulations set by HHS
Why Daffodil?
Meaningful Difference, Real Value
Recognized by Leading Analysts:
Daffodil's software development capabilities are recognized in reports of leading research analysts
Featured as Aspirants in Software Product Engineering Services PEAK Matrix® Assessment 2021 by Everest Group
Emerging Niche Player under ER&D services, S&M service providers, Artificial Intelligence, digital engineering services, consumer software by Zinnov Zones in 2020
Emerging Niche Player under the 'Overall ER&D Zones.' by Zinnov in 2019
Dedicated Practices & Consulting Approach:
Expert consulting to uncover the right tech for your toughest business problems through our team of seasoned subject matter experts and technologists. Dedicated practice heads for
AI Solutions
Mobility
Robotic Process Automation
Open Source Technologies
QA & Testing Automation
DevOps
Microsoft Technologies
Strong Associations and Partnerships:
Partnerships with leading technology providers to provide our clients with latest technology updates at a faster pace and optimized costs
Amazon Partner Network
Google Cloud Partner
Microsoft Silver- Application Development Partner
PubNub Partner
UIPath Partner
Global Team and Mature Processes:
Diverse workforce located throughout the world with world-class and integrated processes
1000+ technologists
20 years of organizational experience
CMMI Level 3 accredited
ISO 27001:2013, ISO 9001:2015, and ISO 20000 Certified
Offices in USA, India and UAE
Get in Touch
Sign up for a 30 min no-obligation strategic session with us
Let us understand your business objectives, set up initial milestones, and plan your software project.
At the end of this 30 min session, walk out with:
Validation of your project idea/ scope of your project
Actionable insights on which technology would suit your requirements
Industry specific best practices that can be applied to your project
Implementation and engagement plan of action
Ballpark estimate and time-frame for development