EHR/EMR Integration Services
Enabling healthcare providers to improve quality of care and staff efficiency by seamless healthcare data exchange between multiple electronic health records systems (EHRs), clinical systems, and third-party applications
Enabling healthcare service providers to:
Remove Integration roadblocks
Aging infrastructure, disparate systems that work in silos are major roadblocks for EHR integration. Daffodil helps you increase their probability of integration success and data integrity by removing immediate system integration roadblocks, consolidating disparate systems and aging infrastructure.
Maintain data interoperability
According to a study, hospitals have 16 disparate EHR vendors in use at affiliated practices. Daffodil helps you maintain semantic, structural, as well as foundational interoperability of data from disparate EHR systems via approaches such as standard data sets, widespread standardization, removing data silos, and leveraging robust API solutions.
Implement adaptable & scalable integration
With an enormous increase in volume of patient data, a need for an adaptable and scalable system is quickly becoming the differentiator in the delivery of care. Daffodil's EHR integration services ensure that that providers have access to up-to-date, comprehensive patient data so that clinical professionals and their teams can make data-driven decisions in real-time.
Turn data into insights
Daffodil helps you accelerate time-to-insight and drive better patient care by utilizing technologies such as Artificial Intelligence, Machine Learning and Predictive Analysis etc. and optimizing workflows and recording demographic information, patient vitals, chief complaint charting, evaluation, etc.
Meet healthcare compliance & standards
Daffodil's EMR Integration services are in accordance with all the required compliance and regulations such as HIPAA, HL7, ANSI, International Organization for Standardization as well as meaningful use stages 1 and 2, data breach laws, etc.
Robust API Technologies for Seamless EHR Integration
Redox
Redox standardizes health data, maintains integrations, and gets technology in the hands of patients and providers.

NextGen
Seamless, scalable, and supported interoperability with NextGen Connect Integration Engine.

ScriptSure
E-Prescribing, EMR & Scheduler are applications that give you affordable clinical office tools at your fingertips.

Eligible
Build Eligible's dead simple APIs for estimations, statements, and claims into your practice management system
Gain a competitive edge for your business through: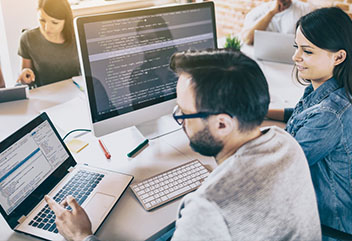 Product Engineering
Realize your vision with a tailored software, delivered on-time and within your budget
Build my product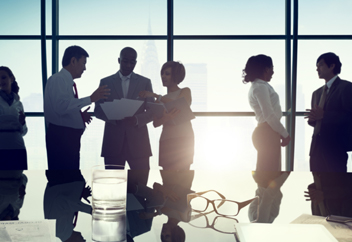 GDPR
Adherence to policies for collecting, processing, and securing personal data.

FHIR
Fast Healthcare Interoperability Resources is a standard describing data formats and elements and an application programming interface for exchanging EHR

HIPAA
Implement secure electronic access to health data & remain in compliance with the privacy regulations set by HHS

FHIR
Compliance to standards for the exchange, integration, sharing, and retrieval of electronic health information

DICOM
International standard to transmit, store, retrieve, print, process, and display medical imaging information

SNOMED
Expertise in medical terms providing codes, terms, synonyms and definitions used in clinical documentation and reporting

CCDA
Consolidated Clinical Document Architecture.to create documents and template methodologies for medical documents

ISO 9001:2015
Multiple ISO certifications such as ISO 9001:2015, ISO 27001:2013 and ISO 20000:2018 for strict data security protocols

CMMIDEV/3
Implement secure electronic access to health data & remain in compliance with the privacy regulations set by HHS
Why Daffodil Software?
Meaningful Difference, Real Value
Recognized by Leading Analysts:
Daffodil's software development capabilities are recognized in reports of leading research analysts
Featured as Aspirants in Software Product Engineering Services PEAK Matrix® Assessment 2021 by Everest Group
Emerging Niche Player under ER&D services, S&M service providers, Artificial Intelligence, digital engineering services, consumer software by Zinnov Zones in 2020
Emerging Niche Player under the 'Overall ER&D Zones.' by Zinnov in 2019
Company to Watch in AI in public sector by Frost & Sullivan
Dedicated Practices & Consulting Approach:
Uncover the right tech for your toughest business problems through our team of seasoned subject matter experts and technologists. Dedicated practice heads for:
AI Solutions
Mobility
Robotic Process Automation
Open Source Technologies
QA & Testing Automation
DevOps
Microsoft Technologies
Strong Associations and Partnerships:
Partnerships with leading technology providers to provide our clients with latest technology updates at a faster pace and optimized costs
Amazon Partner Network
Google Cloud Partner
Microsoft Silver- Application Development Partner
PubNub Partner
UIPath Partner
Global Team and Mature Processes:
Diverse workforce located throughout the world with world-class and integrated processes
1000+ technologists
20 years of organizational experience
CMMI Level 3 accredited
ISO 27001:2013, ISO 9001:2015, and ISO 20000 Certified
Offices in USA, India and UAE
Get in Touch
Sign up for a 30 min no-obligation strategic session with us
Let us understand your business objectives, set up initial milestones, and plan your software project.
At the end of this 30 min session, walk out with:
Validation of your project idea/ scope of your project
Actionable insights on which technology would suit your requirements
Industry specific best practices that can be applied to your project
Implementation and engagement plan of action
Ballpark estimate and time-frame for development